Main content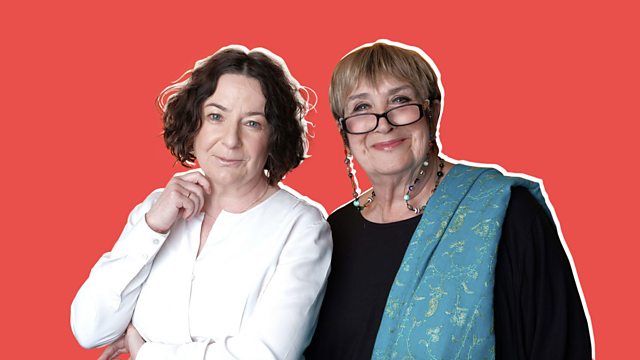 Jill Saward, Osteoporosis, Career PAs
The death of Jill Saward victim of rape who campaigned for victims of sexual violence. Plus osteoporosis diagnosis and treatment, arts and crafts, and dehydrated skin.
Following the death of Ealing Vicarage rape victim Jill Saward, Katy Russell from Rape Crisis considers how Jill's case changed the treatment of victims of sexual violence and the impact of her life long campaign for victims and their families.
On Woman's Hour yesterday we heard the experience of women working as secretaries and personal assistants in the 1980s. How is the profession viewed today? And what are the career prospects? Jenni is joined by Kirsty Miall head of Attic recruitment consultancy for PAs, and former PA Amelia Scudamore.
Osteoporosis is a condition that weakens bones, making them fragile and more likely to break. It is estimated that 1 in 3 women over age 50 will experience fractures as a result of it. Jenni speaks to Dr Sally Hope, a clinical Assistant in a Metabolic Bone unit, and Anne Thurston, Head of Policy at the National Osteoporosis Society, to find out what to do if you think you might have osteoporosis and what treatment is available.
Did you receive a beautifully made ornament for Christmas that you really don't like? Is there such a thing as good or bad taste? We'll be talking about taste in arts and crafts for the home with Dr. Karen Miller researcher in design management and sustainability at the University of Cambridge and Louisa Taylor, ceramicist and craft lecturer at the University of Brighton.
Winter Skin: if you've turned-up the central heating in the cold weather and over indulged this Christmas the chances are that your skin is showing the effects. What can be done to repair the damage? Jenni speaks to Consultant Dermatologist Dr. Susan Mayou and journalist Kuba Shand-Baptiste.
Presented by Jenni Murray
Produced by Caroline Donne.
Credits
| Role | Contributor |
| --- | --- |
| Presenter | Jenni Murray |
| Producer | Caroline Donne |
| Interviewed Guest | Katie Russell |
| Interviewed Guest | Kirsty Miall |
| Interviewed Guest | Amelia Scudamore |
| Interviewed Guest | Sally Hope |
| Interviewed Guest | Anne Thurston |
| Interviewed Guest | Karen Miller |
| Interviewed Guest | Louise Taylor |
| Interviewed Guest | Susan Mayou |
| Interviewed Guest | Kuba Shand-Baptiste |