Main content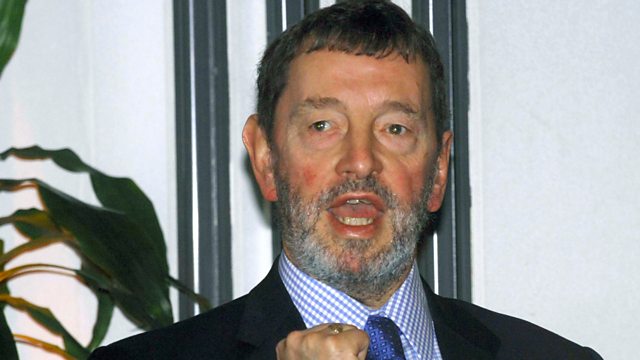 David Blunkett on press regulation; TV ratings and the battle for Saturday night
David Blunkett on press regulation. Should Section 40 and Leveson 2 be approved? And the Xmas TV ratings and who'll win the battle for Saturday night?
Steve Hewlett talks to David Blunkett, a victim of phone hacking about the future of press regulation. With the government currently consulting on whether to implement Section 40 of the Crime and Courts Act and to start the second part of the Leveson inquiry we discuss the decisions the Secretary of State for Culture, Media and Sport faces with Jodie Ginsburg, CEO of Index on Censorship and Steven Barnet, Professor of Communications at the University of Westminster from the campaign group Hacked Off.
Who won the Christmas television ratings war? And with the BBC's 'Let it Shine' and ITV's 'The Voice' starting this weekend, who will win the battle for Saturday Night? We talk TV ratings, scheduling and light entertainment formats with Stephen Price, consultant and columnist for Broadcast and former scheduler, and Mark Wells, independent producer and former Head of Entertainment at ITV studios.
Producer: Ruth Watts.
Become a TV mogul and get rich
A celebration of Steve Hewlett, presenter of The Media Show