Main content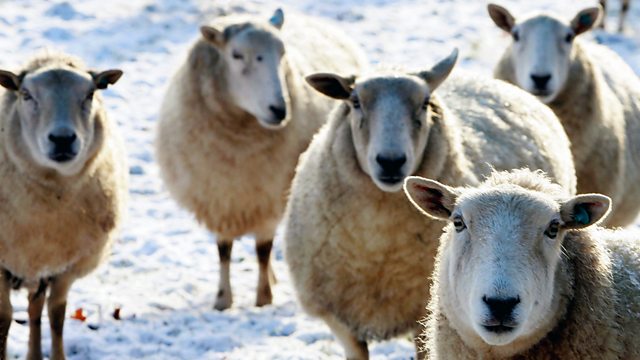 Chemicals to Control Salmon Parasites
Use of chemicals by salmon farms to tackle sea lice is on the increase. Plus at look at oyster farm diversification.
This week we'll be reporting from the Oxford Farming Conference. Today we hear about the first ever joint session held together by the Oxford Farming Conference with the Oxford Real Farming Conference which is also held in the city and offers an alternative agenda to the main conference by focusing on sustainability and new ideas.
A report published this morning by the House of Commons Environmental Audit Committee says protection for wildlife and habitats could become weaker after the UK leaves the European Union. The Committee's calling on the Government to take action before triggering Article 50 and to introduce a new Environmental Protection Act to maintain the country's strong environmental standards. We speak to Labour MP Kerry McCarthy to find out why she thinks new legislation is necessary.
Farmed salmon is Scotland's largest food export, if you don't count whisky, with a worldwide retail value of over a billion pounds. But as the salmon farming industry in Scotland grows, so too has the use of chemicals to treat the parasites like lice that live on the fish. Data from the Scottish Environment Protection Agency suggests that there's been a tenfold increase in chemical use in salmon farming over the last ten years leading one campaigner to describe Scottish Farmed salmon as 'toxic'. In response the Scottish Salmon Producers Organisation told us that they only use safe and fully approved veterinary medicines. They told us that all medicines are applied under strict veterinary supervision and application is tightly regulated with SEPA's official consent.
Presented by Caz Graham and Produced by Emily Hughes.
Last on
Broadcast