Main content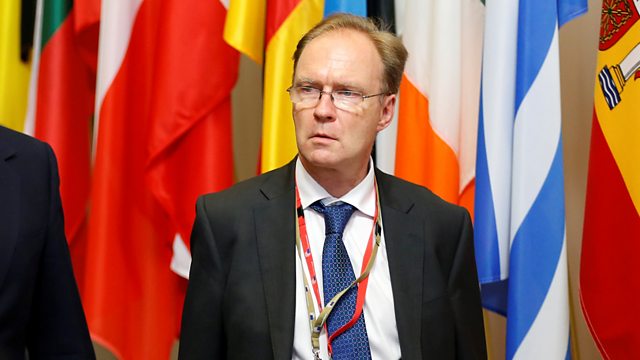 UK's EU ambassador urges challenge to "muddled thinking"
In-depth reporting and analysis from a global perspective. The team look at what might be behind Sir Ivan Rogers's resignation.
We hear from a former colleague of Sir Ivan Rogers -- and weigh up the impact of his departure.
We get reaction from UKIP and ask how the resignation is being seen abroad.
Also, the new popularity of Mein Kampf
And power napping at three o'clock in the afternoon.
(Picture: Sir Ivan Rogers leaving the EU summit in Brussels; Credit: REUTERS/Francois Lenoir).
Podcast
In depth reporting, intelligent analysis and major breaking news from a global perspective