Main content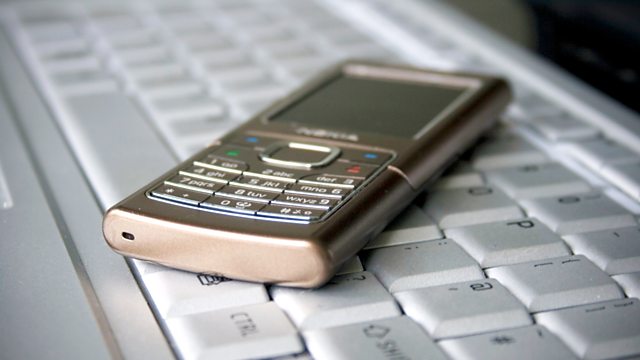 Bathrooms Are Coming: An Internal History of Corporate Comms
From in-house journals to industrial musicals to email cascades, Vincent Franklin explores the archive to see how companies have talked to their workers and how staff talk back.
From in-house journals to industrial musicals, from opinion research to email cascades, the actor and communications expert Vincent Franklin explores the archive to chart the different ways in which companies have talked to their workers - and how staff have talked back.
He investigates the first in-house journals from the "Lowell Offering", written by American female mill workers in the 1840s, to the magazines for British Nylon Spinners a hundred years later.
He hears how American corporations developed the Industrial Musical in the 1950s, getting top class songwriters to pen numbers extolling things like the virtues of tractors, in order to galvanise their workforce.
Drawing on the contorted corporate language spoken around his character in the Olympic comedy Twenty Twelve, Vincent talks to its creator John Morton about the use of language in staff communication - when it works and when it doesn't.
During the programme, he explores how workforces have been addressed by their managers, whether to tell them good news or bad.
And he also hears about the new techniques in corporate comms being used today. With a profession numbering around 45,000 people, how have the demands of the job of doing internal communications changed?
Along with the voices from the archive, we hear other new interviews with Tom Watson, Emeritus professor at Bournemouth University's Faculty of Media and Communication, Jennifer Sproul Chief Executive of the Institute of Internal Communication, Kathie Jones, archivist and former member of the British Association of Industrial Editors ,Steve Young who co-wrote the book "Everything's Coming Up Profits" about the age of the Industrial Musicals and Amol Rajan, former Editor of the Independent newspaper.
Producer: Emma Kingsley.
Last on

Broadcast