Main content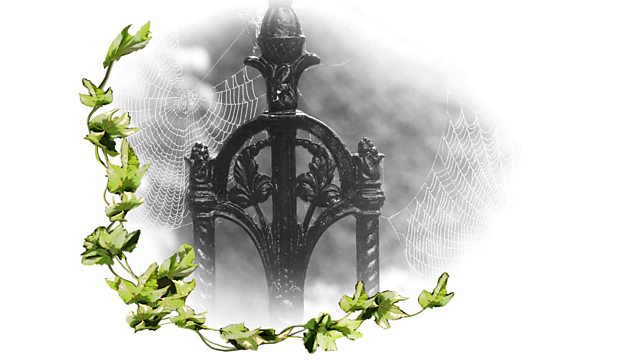 The Mysteries of Udolpho
Hattie Naylor's version of the Gothic novel that titillated and terrorised its readers in equal measure. Emily is trapped within the Castle of Udolpho and powerless to escape.
y Ann Radcliffe
Dramatised by Hattie Naylor
Directed by Sally Avens
Emily St Aubert is forced to leave France and go and live with her Aunt and her new husband, Count Montoni, in his isolated castle in Italy.
Before long Emily discovers that the castle is a place of nightmares and Montoni a desperate man who will stop at nothing to terrorise both his wife and his niece.
Ann Radcliffe's Gothic romance revelled in both terrorising and titillating its readers. This was the sensational novel of its era, filled with dark deeds, dastardly villains and supposedly supernatural events.
As with many other Gothic novels, The Mysteries of Udolpho has at its centre a powerless young heroine often trapped in a mysterious location and pitted against an evil villain; the book revels in exploring the politics of power, pleasure and pain and sexual desire. Ann Radcliffe felt that terror was superior to horror, which nullified the senses, whereas she preferred to write about the psychological experience of being full of fear and dread manifested through the art of suggestion. Radcliffe was also unusual in always giving a rational explanation for the strange goings on in her novels.
In this dramatisation Hattie Naylor has taken the core of the four volumes of the novel to explore those edicts most at the heart of the Gothic Novel.
7 tips to help you negotiate the many hazards and pitfalls of a Gothic world
Credits
| Role | Contributor |
| --- | --- |
| Emily | Georgia Groome |
| Madame Cheron | Tracy Wiles |
| Count Montoni | John Dougall |
| Cavigni | Finlay Robertson |
| Verizzi | Luke Thompson |
| Annette | Natasha Cowley |
| Ludovicio | Stephen Wight |
| Count Morano | John Bowler |
| Sister Agnes | Karen Bartke |
| Abbess | Alison Belbin |
| Director | Sally Avens |
| Author | Ann Radcliffe |
| Adaptor | Hattie Naylor |