Main content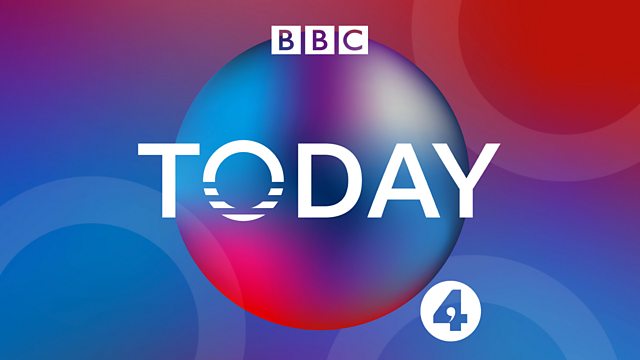 31/12/2016
Morning news and current affairs. Including Sports Desk, Weather and Thought for the Day.
Last on
Today's running order
0710
In the last of our guest edited programmes we are live from Hull this morning as it prepares to become the UK City of Culture 2017. Sarah Sanderson is political reporter for East Yorkshire and Lincolnshire.
0715
More than a hundred of Britain's Olympic and Paralympic stars have been recognised in the New Year Honours list. Amongst the other are actors, comedians and people who've made a significant contribution to their local communities. Sarah Campbell reports.
0720
BBC's reporter Sima Kotecha has been to Sentamu Academy in Hull to speak to students about what issues matter to them the most and Devan Witter is 19 year old from Market Weighton who has been awarded the British Empire Medal for his work.
0730
As well as being the 2017 City of Culture Hull is home to a major new wind turbine factory, opened by Siemens earlier this month.  It brings with it £310m of investment and 1000 jobs.  Finbarr Dowling is Siemens' Hull project director.
0740
We've already heard from some of the city's youngest residents -- but if you found yourself on a night out in Hull, what might you hear? Sanchia Berg reports.
0750
The Met Office says heavy fog could cause difficult driving conditions in many areas of central, eastern and south-east England, overnight and in the morning. Air travel could also be disrupted. Simon Jones is our reporter at Heathow and Ian Crowder is from the AA.
0810
We're broadcasting from Hull this morning because tomorrow it begins a year as UK City of Culture, an event that's helped to bring new money and a new focus to the area. For this morning's programme we wanted to hear the voices and views of a broad range of Hull residents. Our chief correspondent Matthew Price reports from Bransholme estate and Councillor Stephen Bray, leader of Hull City Council.
0820
Patricia Routledge is one of those who will appear on the Queen's 2017 Birthday Honours list today. She is perhaps best known for her role as Hyacinth Bucket in the British television sitcom. Patricia Routledge is an actress who has been made a dame for her services to Theatre and Charity.
0830
President Putin has said that he won't expel any US diplomats in response to sanctions – despite the foreign ministry's proposals for the expulsion of 35 diplomats. He said he would wait for co-operation with Trump. Anthony Scaramucci is an American hedge fund executive who is now a member of Donald Trump's presidential transition team executive committee.
0840
The FTSE 100 has closed for the year at an all-time high. The index reached an unprecedented 7,142.83 points yesterday, meaning it has risen by more than 14% this year. George Magnus is economist and author and Jon Moulton, venture capitalist and founder of Better Capital.
0850
What better way to learn about Hull than from the people who have championed its successes from the beginning. We wanted to find out more about what being the UK City of Culture means for Hull and its people. Mishal Husain reports and live on the programme Rosie Millard, chair of Hull City of Culture 2017, Alan Johnson, Labour MP for Hull West and Hessle and former Home Secretary and Chris Hees, BAFTA winning film maker who sits on the board for UK City of Culture.
All subject to change.
Broadcast