Main content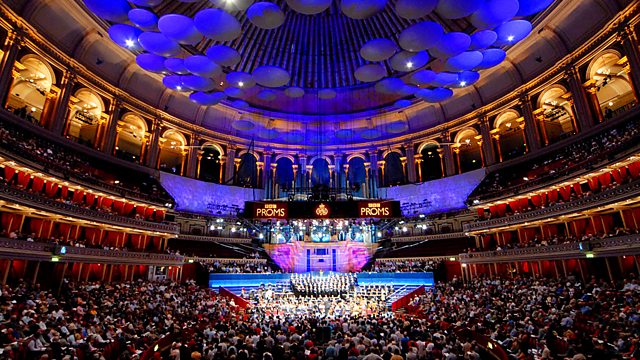 Prom 63: Bach - Mass in B minor
A Prom featuring a performance of Bach's celebrated Mass in B minor. With William Christie conducting his Baroque ensemble Les Arts Florissants.
Les Arts Florissants and William Christie perform Bach's Mass in B minor at the BBC Proms.
Presented by Sara Mohr-Pietsch from the Royal Albert Hall on 1st September 2016
Bach: Mass in B minor
Katherine Watson (soprano)
Tim Mead (countertenor)
Reinoud Van Mechelen (tenor)
André Morsch (baritone)
Les Arts Florissants
William Christie (conductor)
During the last four years of his life, Johann Sebastian Bach worked on a piece that he knew would represent the summation of his life's work. In the end, the material of Bach's almighty Mass in B minor was almost two decades in the making - a compilation of some of his finest vocal music woven together with startlingly original new music born of acute inspiration.
William Christie conducts Bach's Mass with a quartet of soloists and his own ensemble Les Arts Florissants, known for its historically informed and infectiously exciting performances of Baroque music.