Main content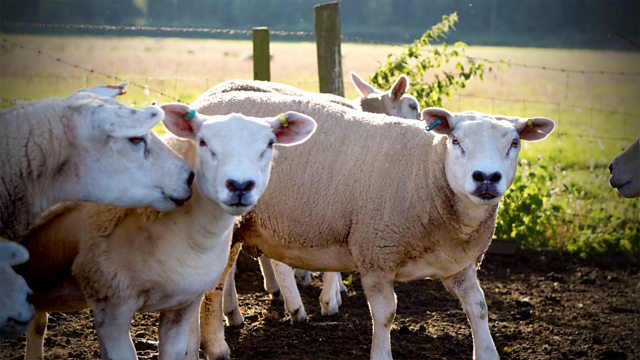 30/12/2016
Ruth lays down the law, and Kirsty has news to share.
Tom drops off a panto ticket to Roy. Kirsty sees him and they exchange lines from the show as Tom heads off. Kirsty teases Roy about his spreadsheet for keeping track of the women he's dating. Does he really need it now he has won Tracy Horrobin's heart, she asks. He wouldn't rule out a woman with kids, but he's not sure Tracy is the one for him.
Ruth mentions to Jill that David has been a bit down on Kenton recently over his debt - with Kenton buying a car when he should be paying them back. Ruth just wants a fun night out tonight, with no one spoiling it. During the panto interval, Ruth and Jill chat to Roy and Ruth becomes annoyed at Jill's criticism of Toby.
Back at Brookfield Ruth tells Jill that her behaviour towards Toby and Pip has to change - it's tearing the family apart and has caused them all a miserable Christmas.
After the final performance of Mother Goose, Tom notes to Kirsty how everyone thought they had great chemistry on stage as Colin and Colinette. Kirsty announces she's pregnant and shows Tom a picture of the scan she's had. The baby's due in early June. Tom is bowled over and keen to be involved but Kirsty would like to take it one step at a time.
Credits
| Role | Contributor |
| --- | --- |
| Writer | Keri Davies |
| Director | Gwenda Hughes |
| Editor | Alison Hindell |
| Jill Archer | Patricia Greene |
| David Archer | Tim Bentinck |
| Ruth Archer | Felicity Finch |
| Pip Archer | Daisy Badger |
| Kenton Archer | Richard Attlee |
| Pat Archer | Patricia Gallimore |
| Tom Archer | William Troughton |
| Brian Aldridge | Charles Collingwood |
| Debbie Aldridge | Tamsin Greig |
| Lilian Bellamy | Sunny Ormonde |
| Susan Carter | Charlotte Martin |
| Justin Elliott | Simon Williams |
| Toby Fairbrother | Rhys Bevan |
| Ed Grundy | Barry Farrimond |
| Shula Hebden Lloyd | Judy Bennett |
| Alistair Lloyd | Michael Lumsden |
| Richard Locke | William Gaminara |
| Kate Madikane | Perdita Avery |
| Kirsty Miller | Annabelle Dowler |
| Elizabeth Pargetter | Alison Dowling |
| Lynda Snell | Carole Boyd |
| Helen Titchener | Louiza Patikas |
| Roy Tucker | Ian Pepperell |
| Peggy Woolley | June Spencer |
| Kaz | Amaka Okafor |
Countryside Insights from The Archers