Main content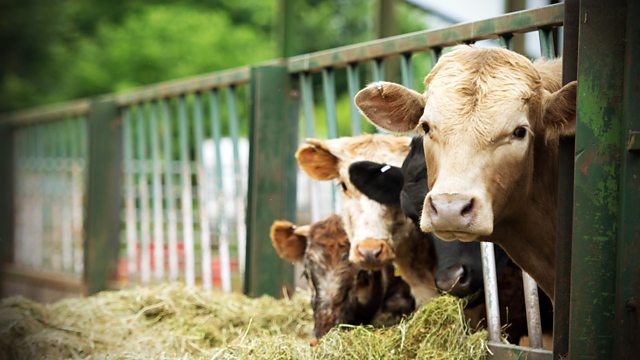 28/12/2016
Kenton is in full creative flow, and Pip is left out.
Toby announces that he has to leave for Brighton tonight and, even though he promised before, Pip can't come with him.
It's the opening night of Mother Goose and Kenton squeezes into his costume, getting help from Tom with his fake bosoms. Tom speculates on Debbie and Richard - which Kenton plays down. Justin asks Kenton to stick to the script and Tom shares his concern about the ad-libbing with Toby, who is late for the pre-show call. Toby has no problem with all the improv but then he has no lines, he only has to honk.
Kenton ignores Justin's request and which annoys Justin and he complains to Kirsty throughout the show. Meanwhile, Toby and Kenton sneak on a massive, conical (and comical) bra for Mother Goose's emergence from the Pool of Beauty. Brian's impressed by Toby's juggling skills, but afterwards Justin berates Kenton for upsetting Lynda with his on-stage antics.
Pip visits Toby during the show to wish him well before he leaves for Brighton later this evening. He promises to keep in touch. Later, Toby seems eager to get away but Pip wants to say goodbye properly. He gives her a peck on the cheek.
Countryside Insights from The Archers