Main content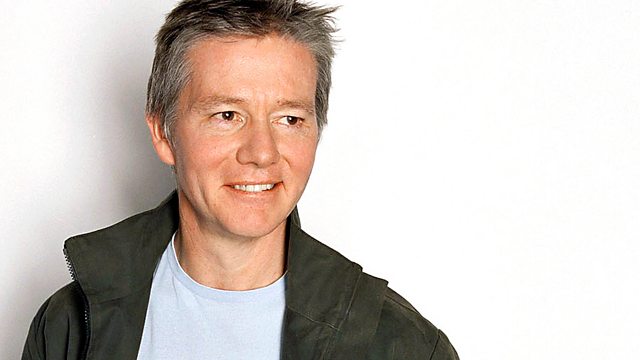 Programme 9, 2016
Teams from Northern Ireland and the Midlands join Tom Sutcliffe for the latest edition of the cryptic contest.
(9/12)
Why might the writers of 'Orientalism', 'Carry On Cleo' and 'How I Found Livingstone' all need to move to the left?
Only Round Britain Quiz could ask a question like this, and Tom Sutcliffe has no shortage of such puzzles in the latest contest which pits Northern Ireland against the Midlands. Both teams could very much use another victory to stop them from sliding too far down the league table in this year's series. The winners, as always, will be the team who can display the widest range of ostensibly useless knowledge and string it together in ways which require as little intervention and correction as possible from the chair.
Tom will also be supplying the answer to his teaser question, left unanswered at the end of last week's contest. The programme contains the usual scattering of ingenious ideas suggested by RBQ listeners.
Producer: Paul Bajoria.
Last week's teaser question
We asked what - or rather who - connects a 7-year-old Jewish girl's monologue, someone who danced through the miners' strike, amateur artists in Ashington and some singing schoolgirls?
The key to this is the work of the contemporary playwright and screenwriter Lee Hall. These are clues to his plays Spoonface Steinberg (1997), Billy Elliot (screenplay 2000), The Pitmen Painters (2007) and Our Ladies of Perpetual Succour (2014).
Well done if you spotted these. There'll be another puzzle at the end of today's edition.
Questions in this programme
Q1 (from Kieran Sidley)  If a recipe calls for 227g of Oryza sativa and 227g of a by-product of sugar refining, why should a member of the Mustelidae family begin to be concerned?
Q2  Why might Antonio Vivaldi have welcomed Robert Schumann on May Day, Erkki Melartin on St Swithin's Day, Edward Elgar at Hallowe'en and Pyotr Ilyich Tchaikovsky on Christmas Day?
Q3  Music - Why might you sing this song to a Taiwan-born film director, a stand-up comedian and columnist, and a designer of rifles?
Q4  Why might the writers of Orientalism, Carry On Cleo and How I Found Livingstone all need to move to the left?
Q5  George Butterworth composed music about Salix; Elspeth Huxley wrote about Delonix regia; and Hunter Davies wrote a film about Morus. Can you give me their full titles?
Q6  Music - Why might these three make you think of Perry Mason?
Q7  What similar experience is suggested by a pianist's cancellation, a Yorkshire interviewer's least favourite memory, Tippi Hedren, and 'Agamemnon dead'?
Q8  Agatha Christie's train, Sarah Kane's last play, Ray Bradbury's temperature and Mozart's 14th piano concerto: can you put them in numerical order?
This week's teaser question
Folkestone & Hythe; Witney in Oxfordshire; Doncaster North; Camberwell & Peckham. Can you give me the next in the sequence?
No need to write or e-mail: it's just for fun, and Tom will reveal the answer at the beginning of next week's programme.
Rankings so far in the series
The RBQ league table for 2016, before today's contest, stands as follows:
1  Wales  Played 3  Won 3  Lost 0  Total points 632  North of England  P3  W2  L1  Pts 563  South of England  P3  W1  L2  Pts 564  Scotland  P3  W1  L2  Pts 515  Northern Ireland  P2  W1  L1  Pts 326  Midlands  P2  W0  L2  Pts 27