Main content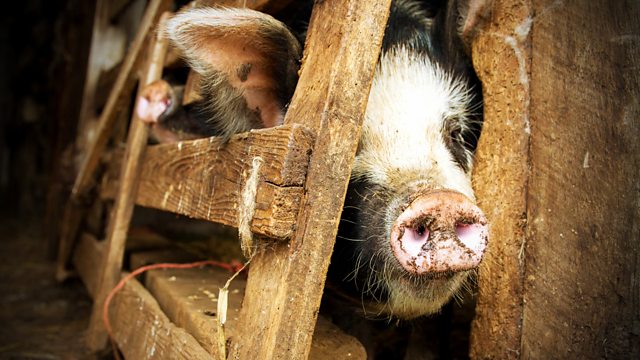 27/12/2016
Debbie does some straight talking, and could Elizabeth have missed her chance?
Debbie ropes Brian in with helping her deliver the costumes to the Mother Goose dress rehearsal. She suggests that the land purchase is not really about the land, the farm or the finances but is solely to do with his time of life. Debbie is not sure whether to despair of Brian or admire him. Brian hopes the latter.
As they drop off the costumes, Brian gets the full force of Lynda is in all-out panic mode. She wants to know where Kate is and when the rest of the costumes are arriving.
At The Bull's Great Escape event, Elizabeth tells Debbie she thinks she's ready for a new relationship. An intrigued Debbie is about to press Elizabeth for further details just as Richard Locke joins them. He and Debbie are pleased to see one another and reminisce over old times.
In the pub, Kenton, Lynda and Susan debrief after the dress rehearsal. Lynda was disappointed with the chemistry between Justin and Lilian tonight. Susan points out a couple who certainly seem to have chemistry is Debbie and Richard.
Later, a subdued Elizabeth watches Debbie and Richard leave the pub together. Kenton tells her that it doesn't necessarily mean anything but Elizabeth points out that Debbie and Richard are grown-ups and can do what they like.
Countryside Insights from The Archers