Main content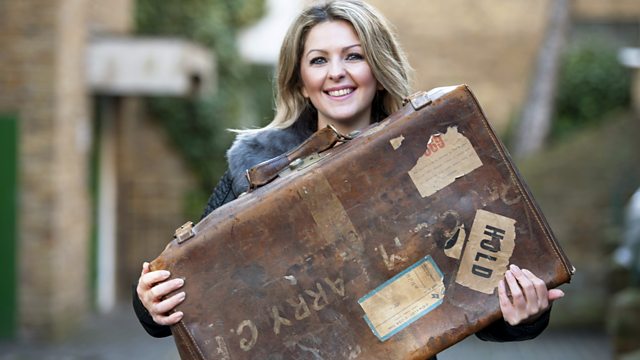 The Chaplain's Suitcase
Jenni Crane explores the life of Second World War parachuting padre George Parry. After purchasing his old suitcase, the presenter becomes obsessed with his life story and heroism.
Jenni Crane explores the life of Second World War parachuting padre George Parry.
In 2014, presenter Jenni Crane purchased a suitcase with the intention of using it as decorative storage for a magnificent, personal shoe collection that would rival that of Imelda Marcos.
However, the case was destined for a different future.
The original owner had carefully written his name on top - Rev. G.E.M. Parry C.F. Intrigued by this small clue, Jenni embarks on a journey which unravels the incredible life of a man who set off to war with noble intentions, only to be murdered in a medical aid post on D-Day.
George Parry's family was Welsh and he was born only 20 miles away from Jenni's own birthplace in Pontypool. Desperate to find out more, Jenni takes us on a journey from South London to Normandy, as she begins to reveal the truth behind the Reverend's life and death.
In Parliament, Jenni follows up a question that was asked to the Secretary of War in 1944 about Parry's unlawful killing by the Nazis. What happened and was the matter ever investigated?
Moving on, Jenni discovers an autobiography written by George's sweetheart, Daphne Carr. She successfully tracks down the author's son, Professor Bernard Carr, a colleague and friend of Stephen Hawking. Upon meeting the presenter and her treasured suitcase, Bernard reveals how his mother, until her dying day, never forgot George Parry.
Along the way, Jenni organises a memorial service for Parry at his former church in Leytonstone, tracks down surviving family members and speaks with veterans, antique experts and an army Chaplain about religion and faith on the frontline.
Producer: Peter Shevlin
A BlokMedia production for BBC Radio 4.
Last on

Broadcasts