Main content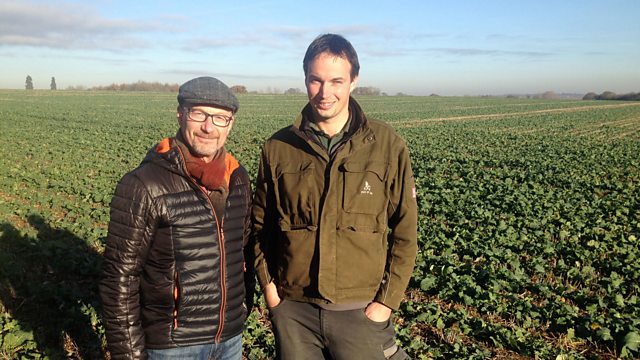 Weather Forecasting and Farming
BBC weather presenter Peter Gibbs looks into how farming decisions are influenced by the weather and discusses current capabilities and limitations of weather forecasting science.
Former BBC weatherman Peter Gibbs is on a mission to better understand how farmers use weather forecasts. He meets arable farmer James Price to discuss his expectations from forecasts and how they influence his decisions on farm.
To help James understand the current capabilities and challenges of weather forecasting science, Peter takes him to the Department of Meteorology at the University of Reading. Dr Rob Thompson is working with radar to improve the detail of very short term rainfall forecasts up to a couple of hours ahead - information that would be very useful to farmers. Peter also talks to Dr Jeff Knight at the Met Office about the advances being made in the accuracy of seasonal forecasts up to months ahead.
Producer: Sophie Anton.