Main content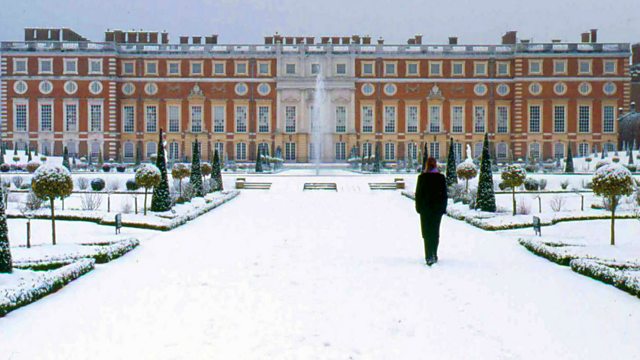 A Christmas special from Hampton Court Palace
In a special Christmas Day edition from Hampton Court, Edward Stourton goes back to Christmas 1516 and explores the religious, political, cultural and social climate of the time.
In a special edition of the programme from Hampton Court Palace, Edward Stourton goes back to Christmas 1516 to explore the religious, political and social climate of the time.
Tracy Borman, joint Chief-Curator with Historic Royal Palaces tells Edward that 1516 was a good year for Henry VIII. His first child, Mary, had been born and the Christmas celebrations he hosted were described as the most extravagant ever seen.
But England and large parts of mainland Europe were about to change forever as the Protestant Reformation that was to begin in Germany in 1517 spread.
Trevor Barnes reports how the printing press acted as a catalyst, enabling the distribution of newly translated versions of the New Testament undermining the authority of the Pope and the Catholic church.
Fr Anthony Howe, Chaplain to the Chapel Royal at Hampton Court shows Edward his copy of a 1515 Sarum Missal with the name of the Pope scribbled out, demonstrating how liturgy changed in England following the split from Rome.
The broadcaster and early music expert Catherine Bott explores Henry's musical tastes and discusses some of the carols that would have been heard at the time.
Edward gets a taste of a traditional Christmas dish, Plum Possett and discovers what else would have been on the table for people to feast on with food historian Ivan Day.
Dr Matthew Champion from Birkbeck, University of London explores how the religious calendar shaped peoples' lives and then discusses with Tracy Borman some of the key factors which led to the reformation in England.
Producer: David Cook
Series Producer: Amanda Hancox
The Boar's Head Carol, In dulci jubilo & Lulling My Liking were performed by St Martin's Voices directed by Andrew Earis.
Photo: Nick Wilkinson/newsteam.co.uk.