Main content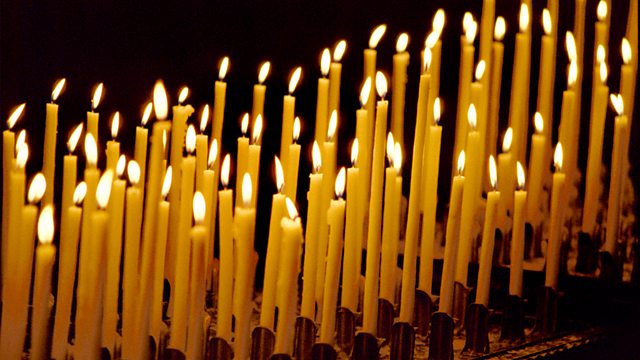 23/12/2016
A reading and a reflection to start the day with the Rev'd Dr Karen Smith, Tutor in Church History and Christian Spirituality at South Wales Baptist College.
Script:
Good morning. At this time of year I sometimes think about past Christmas celebrations. Like the ones I had as a child growing up in South Georgia. Or I smile when I remember the tinsel we put on a houseplant when my husband and I first married because we had no room in our small flat for a tree and decorations!  Then there was the joy of Christmas when our sons were young. Of course, not all our memories of Christmas are happy ones, for most of us there will be a mixture of memories…some more painful than others. 
 
Many years ago, my neighbours were two elderly sisters, Kath and May.  They were a delightful pair… full of fun and always eager to share a laugh.  When Christmas approached, however, I was surprised when they said they didn't like Christmas carols. Apparently it hadn't always been that way. They told me that one Christmas Eve, many years before, they were playing carols when a knock came on the door to give them the news that family members had died in an accident.  After that day, the songs of Christmas joy became a reminder of their sadness and loss. 
 
This time of year can be very difficult, especially for those who grieve. Yet, the message Christians celebrate is that 'The Word became flesh and lived among us'. So whatever we experience – sadness, as well as joy --- God not only stands with us, but has already experienced it before us.  I like the way God's love in Jesus is described in the carol Once in Royal David's City: 
 
And he feels for all our sadness,
And he shares in all our gladness.
 
Prayer:   Lord, we remember today all who find this Christmas season to be a painful reminder of loss.  May we all discover the gift of your presence and your peace. Amen.