Main content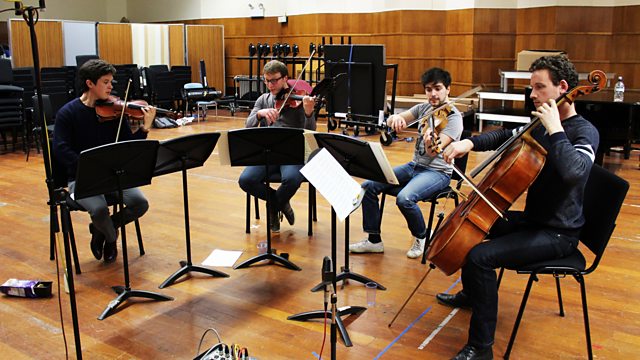 Barber, Strauss, Haydn, Brahms and Chopin
Music from Radio 3 New Generation Artists. Ashley Riches in Barber, Ilker Arcayurek and Alec Frank-Gemmill in Strauss, the Van Kuijk Quartet in Haydn, Esther Yoo in Brahms.
Clemency Burton-Hill celebrates the music making of the BBC New Generation Artists. Here is the chance to hear a starry line-up of young musicians caught by the BBC microphones when they are on the brink of glittering international careers. Today's programme takes us from dusk to dawn with Chopin nocturnes, Strauss's opulent Moonshine music and Haydn's Sunrise Quartet.
Barber: Sure on this shining night, Op.13 no.3
Ashley Riches (bass-baritone), Simon Lepper (piano)
R. Strauss: Traum durch die Dämmerung; Die Nacht
Ilker Arcayürek (tenor), Simon Lepper (piano)
R. Strauss: Mondscheinmusik (from Capriccio)
Alec Frank-Gemmill (horn), Simon Smith (piano)
Haydn: Quartet in B flat major, Op.76 no.4 (Sunrise)
Van Kuijk Quartet
Brahms: Violin Sonata no. 2 in A major, Op.100
Esther Yoo (violin), Alasdair Beatson (piano)
Chopin: Nocturne in E flat, Op.9 no.2
Nocturne in D flat major, Op.27 no.2
Pavel Kolesnikov (piano).