Main content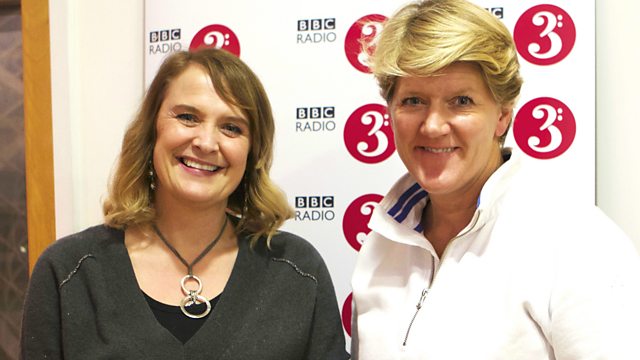 Tuesday - Sarah Walker with Clare Balding
With Sarah Walker. Favourite Beecham Lollipops; Music in Time: Weinberg's Rhapsody on Moldavian Themes; Artists of the Week: Academy of Ancient Music, featured playing Mozart.
9am
My favourite... 'Beecham lollipops'. This week Sarah shares a selection of orchestral encores favoured by the acclaimed British conductor Sir Thomas Beecham. Beecham was a larger-than-life character whose musical gifts were matched by his acerbic wit and legendary anecdotes. Sarah chooses favourite lollipops including pieces by Chabrier, Delius, Sibelius, Grieg and Saint-Saëns.
9.30am
Take part in our daily musical challenge: can you remember the television show or film that featured this piece of classical music?
10am
Sarah's guest this week is the broadcaster and writer Clare Balding. Clare is best known for her expert coverage of the Olympic and Paralympic Games. She was the lead presenter in Rio this summer, and won the BAFTA Special Award and RTS Presenter of the Year Award for the London 2012 Olympic and Paralympic Games. Clare began broadcasting on radio in 1994 and became the main presenter of horse racing on BBC TV four years later. Since then her remit has broadened to cover almost every sport, from cricket and tennis to rugby and football. She is also the host of walking series Ramblings on Radio 4, and presents Good Morning Sunday on Radio 2, as well as having her own sports chat show, The Clare Balding Show. A bestselling author, Clare's autobiography My Animals and Other Family received critical and popular acclaim, and she has recently published her first children's book, The Racehorse Who Wouldn't Gallop. Clare shares some of her favourite classical music with Sarah throughout the week, including Caliban's Dream featuring Dame Evelyn Glennie, which was written for the opening ceremony of the 2012 Olympics, Mozart's A Musical Joke, which Clare remembers as the soundtrack to the BBC showjumping coverage, and her favourite carol, In The Bleak Midwinter.
10.30am
Music in Time: Modern
Sarah places Music in Time. Today the focus is on the Modern era and the Rhapsody on Moldavian Themes by Mieczyslaw Weinberg, who fled his native Warsaw for the Soviet Union before the Nazis invaded Poland at the outbreak of the Second World War. Weinberg, who became a close friend of Shostakovich, spent most of his life in Moscow, where his music came under intense official scrutiny following the end of the war. During this fraught period, Soviet composers were required to rid their music of 'formalist' elements, and Weinberg's Rhapsody, a skillfully-wrought medley of folk tunes from his mother's native region culminating in a dance of almost manic energy, was his somewhat subversive response - luckily for him, at a time when anti-Semitism seems to have been official government policy, the authorities seemed oblivious to the Jewish accent of much of the work's musical material.
11am
Sarah's artists of the week are the trailblazing Academy of Ancient Music, founded in 1973 by Christopher Hogwood, whose rare combination of scholarship, musicianship and instrumental virtuosity shaped the orchestra's character from the start. Sarah's choices include the Academy's first recording, a disc of overtures by English composer Thomas Arne; both of their versions of Handel's Messiah, from 1980 and 2009; Mozart and Haydn's final symphonies; Schubert's 'Trout' Quintet, courtesy of The Academy of Ancient Music Chamber Ensemble and fortepianist Steven Lubin; and John Tavener's Eternity's Sunrise, written for the Academy with soprano Patricia Rozario in 1997.
Mozart
Symphony No. 41 in C, K551 'Jupiter'
The Academy of Ancient Music
Christopher Hogwood (conductor).
Heard on Screen
Answer: Raging Bull and The Godfather III
The music played:
 
Mascagni
Cavalleria Rusticana: Intermezzo
Philharmonia Orchestra
Riccardo Muti (conductor)
EMI