Main content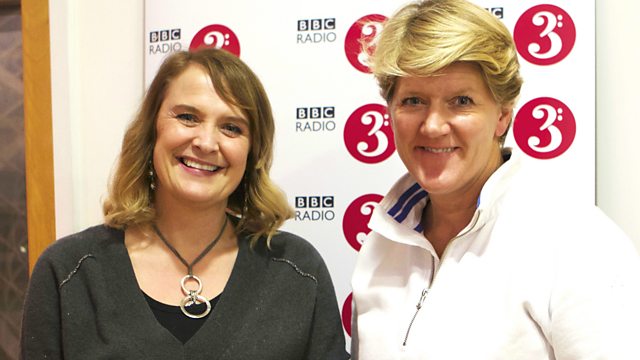 Monday - Sarah Walker with Clare Balding
With Sarah Walker. My Favourite Beecham Lollipops; Music in Time: William Cornysh and Jean Mouton; Artists of the Week: Academy of Ancient Music, featured in Arne's Overture No 1.
9am
My favourite... 'Beecham lollipops'. This week Sarah shares a selection of orchestral encores favoured by the acclaimed British conductor Sir Thomas Beecham. Beecham was a larger-than-life character whose musical gifts were matched by his acerbic wit and legendary anecdotes. Sarah chooses favourite lollipops including pieces by Chabrier, Delius, Sibelius, Grieg and Saint-Saëns.
9.30am
Take part in our daily musical challenge: identify a piece of music played backwards.
10am
Sarah's guest this week is the broadcaster and writer Clare Balding. Clare is best known for her expert coverage of the Olympic and Paralympic Games. She was the lead presenter in Rio this summer, and won the BAFTA Special Award and RTS Presenter of the Year Award for the London 2012 Olympic and Paralympic Games. Clare began broadcasting on radio in 1994 and became the main presenter of horse racing on BBC TV four years later. Since then her remit has broadened to cover almost every sport, from cricket and tennis to rugby and football. She is also the host of walking series Ramblings on Radio 4, and presents Good Morning Sunday on Radio 2, as well as having her own sports chat show, The Clare Balding Show. A bestselling author, Clare's autobiography My Animals and Other Family received critical and popular acclaim, and she has recently published her first children's book, The Racehorse Who Wouldn't Gallop. Clare shares some of her favourite classical music with Sarah throughout the week, including Caliban's Dream featuring Dame Evelyn Glennie, which was written for the opening ceremony of the 2012 Olympics, Mozart's A Musical Joke, which Clare remembers as the soundtrack to the BBC showjumping coverage, and her favourite carol, In The Bleak Midwinter.
10.30am
Music in Time: Renaissance
Sarah places Music in Time. Today the spotlight is on the Renaissance era and an extraordinary royal summit meeting that took place in June 1520 between Henry VIII of England and François I of France, on a site near Calais that became known as The Field of Cloth of Gold. No such ostentatious display of power and wealth would have been complete without music from the finest English and French composers of the period - foremost among them William Cornysh and Jean Mouton.
11am
Sarah's artists of the week are the trailblazing Academy of Ancient Music, founded in 1973 by Christopher Hogwood, whose rare combination of scholarship, musicianship and instrumental virtuosity shaped the orchestra's character from the start. Sarah's choices include the Academy's first recording, a disc of overtures by English composer Thomas Arne; both of their versions of Handel's Messiah, from 1980 and 2009; Mozart and Haydn's final symphonies; Schubert's 'Trout' Quintet, courtesy of The Academy of Ancient Music Chamber Ensemble and fortepianist Steven Lubin; and John Tavener's Eternity's Sunrise, written for the Academy with soprano Patricia Rozario in 1997.
Arne
Overture No. 1 in E minor
The Academy of Ancient Music
Christopher Hogwood (conductor)
John Tavener
Eternity's Sunrise
Patricia Rozario (soprano)
The Academy of Ancient Music
Paul Goodwin (conductor).
Recording Rewind
The music played:
J.S. Bach
Christmas Oratorio, Part 2: Sinfonia
Orchestra of the Age of Enlightenment
Stephen Layton (conductor)
HYPERION