Main content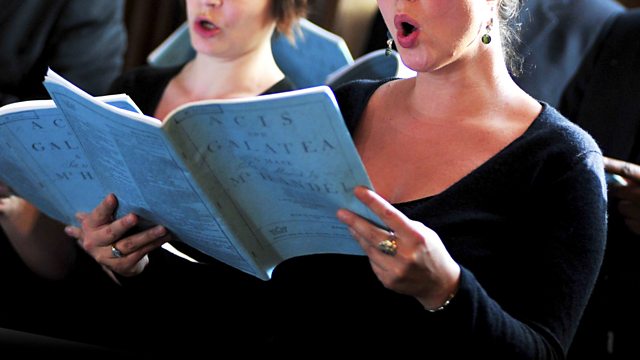 Lauridsen's O Magnum Mysterium, Christmas Favourites
Sara Mohr-Pietsch presents Christmas favourites from the classical and folk worlds. Plus the 100th edition of Meet My Choir, a weekly celebration of amateur singing.
Sara Mohr-Pietsch presents a selection of Christmas vocal favourites from the classical and folk worlds, including Tallis, Jon Boden, JS Bach, Vaughan Williams and Steeleye Span. Her choral classic this week is "O Magnum Mysterium" by the contemporary American composer Morten Lauridsen, composed in 1994 but already one of the best-loved vocal works of the last quarter-century.
Plus, we'll be marking the 100th edition of Meet My Choir", our weekly celebration of amateur choral music-making, with a special event in the studio - as we look back over the century of choirs from across the nation who have showcased their stories on the programme.
Leontovych, arr Wilhousky: Carol of the Bells
Westminster Choir
Joseph Flummerfelt, conductor
Traditional: Lully, lulla, thow littel tyne child (Coventry Carol)
New York Polyphony
Poulenc: Quem vidistis pastores (Quatre Motet Pour Le Temps De Noël)
The Sixteen
Harry Christophers, conductor
JS Bach: Jauchzet, frohlocket (Christmas Oratorio)
Bach Collegium Japan
Masaaki Suzuki, conductor
Trad, arr Jon Boden: The Boar's Head Carol
Trad, arr Steeleye Span: Gaudete
Steeleye Span
Traditional Welsh: Tawel Nos
Cwlwm
Tallis: Sanctus & Benedictus (Missa Puer est natus)
Morten Lauridsen: O Magnum Mysterium
Vaughan Williams: The First Nowell (finale)
Sarah Fox, soprano
Joyful Company of Singers
City of London Sinfonia
Richard Hickox, conductor
JS Bach: Ach mein herzliebes Jesulein (Christmas Oratorio)
Dunedin Consort
John Butt, conductor.
Featured in...
Enjoy the very best in music, words, and ideas this festive season.