Main content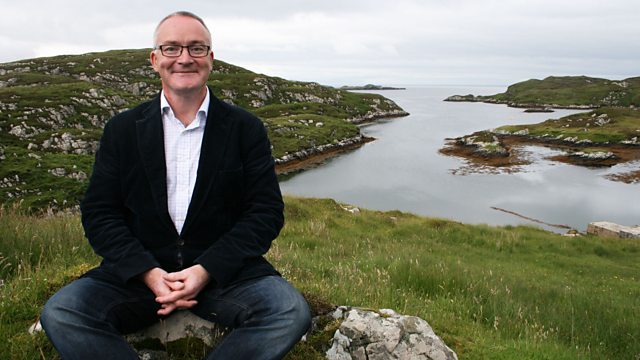 Balach nam Bàgh
Documentary telling the story of Gaelic broadcaster, artist and minister John D Urquhart, in his own words as well as those of his family and friends.
Sgeulachd shònraichte mu Ghaidheal air leth. Tha Iain Urchadan à sgìre nam Bàgh anns na Hearadh air a bhith soirbheachail ann an iomadh dreuchd - craoladh, ealain agus am ministrealachd nam measg. Seo stòraidh a bheatha na fhaclan fhèin, 's faclan a theaghlaich sa luchd-eòlais.
In recent years John D Urquhart's Gaelic broadcasting profile has risen again, as presenter of BBC Radio nan Gàidheal's learners' series Beag air Bheag. He also works as a lecturer at Sabhal Mòr Ostaig, Scotland's Gaelic college on the Isle of Skye, and is about to publish a collection of short stories.
He continues to officiate as a minister of the Church of Scotland, having been ordained in the early 1990s. In past years, John was a popular Gaelic television and radio presenter, following his graduation from Glasgow School of Art where he excelled in woodwork and furniture making - passions he still retains.
His natural intellect, charisma, and great love of the Gaelic language continue to endear John to many. But his has not been an easy journey, as this intimate documentary reveals. The programme sees John revisit some of the most significant places of his life, and reunites him with old friends and mentors. His remarkable story is told in his own words, and those of the people who know him best.