Main content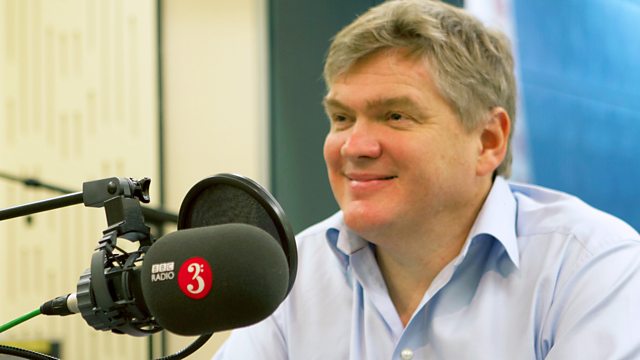 Friday - Rob Cowan with Ray Mears
With Rob Cowan. Including My Favourite Polkas; Music in Time: Praetorius; Artist of the Week: pianist Claudio Arrau, featured performing Debussy's Images (Book 2).
9am
My favourite... polkas. Rob shares a selection of his favourite polkas, a dance form that originated in 19th-century Bohemia. He features polkas by Smetana, Shostakovich, Schubert and Rachmaninov, as well as Johann Strauss II's ever-popular Thunder and Lightning Polka.
9.30am
Take part in today's musical challenge: two pieces of music are played together - can you identify them?
10am
Rob's guest is the television presenter and writer Ray Mears. A bushcraft, wildlife and survival expert, Ray has presented shows including Ray Mears' Bushcraft, World of Survival and Extreme Survival. He has broadcast from around the world and recently presented Wild Australia with Ray Mears, and Wild France with Ray Mears. Ray has written books including Vanishing World: A Life of Bushcraft and Northern Wilderness, as well as his autobiography My Outdoor Life. His most recent book, Out on the Land: Bushcraft Skills from the Northern Forest, was released earlier this year. Ray shares a selection of his favourite classical music throughout the week, with choices ranging from Copland's Fanfare for the Common Man to Vaughan Williams' The Wasps and Schubert's Symphony No. 5.
10.30am
Music in Time: Renaissance
Rob places Music in Time. Today he turns to the Renaissance period, focusing on composers of sacred music and the works they wrote for key occasions in the liturgical calendar. Looking ahead to Christmas, Rob examines Praetorius's Lutheran Mass for Christmas Morning, which includes an exuberant account of the carol In Dulci Jubilo.
11am
Rob's artist of the week is the Chilean pianist Claudio Arrau. A child prodigy, Arrau learned to read music before reading words, and at the age of eleven he could play Liszt's Transcendental Etudes, one of the most difficult works in the piano repertoire. He is known especially for his interpretations of composers from the Classical and Romantic eras, though he was also a champion of Baroque music, and in 1935 he gave a rendition of the entire keyboard works of Bach over twelve recitals. Throughout the week, Rob celebrates the recording legacy of this remarkable pianist, featuring Liszt's Fantasy on Hungarian folk-melodies, Schumann's Humoreske, Schubert's Piano Sonata D.958, Brahms' epic Piano Concerto No. 2, and Debussy's Images (Book II).
Debussy
Images Book II
Claudio Arrau (piano).
Music Played
MY FAVOURITE... POLKAS

RAY MEARS' CHOICE No. 1

RAY MEARS' CHOICE No. 2

RAY MEARS' CHOICE No. 3

MUSIC IN TIME: RENAISSANCE

ARTIST OF THE WEEK: CLAUDIO ARRAU
Imperfect Harmony
The music played:
Tchaikovsky
The Nutcracker: Russian Dance
Philadelphia Orchestra
Eugene Ormandy (conductor)
SONY                               
Prokofiev 
Lieutenant Kije: Troika
Chicago Symphony Orchestra
Claudio Abbado (conductor)
DG