Main content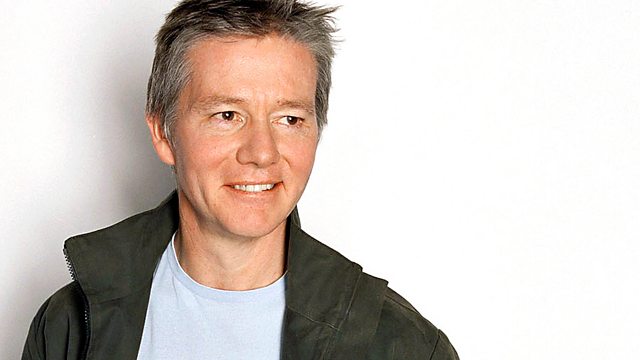 Programme 8, 2016
Tom Sutcliffe chairs the game of convoluted connections, this week between the North of England and the South of England.
(8/12)
There's a distinctly Christmassy flavour to the opening question, at least, of the latest contest which features Paul Sinha and Marcus Berkmann of the South of England against Stuart Maconie and Adele Geras of the North of England. Tom Sutcliffe provides the usual gentle hints where necessary, as the teams grapple with the finer points of 19th century explorers of Africa and the names of famous ships in fiction.
As always, the programme includes a selection of ingenious questions sent in by listeners hoping to outwit the panel.
Producer: Paul Bajoria.
Last week's teaser question
Tom asked: The author of Chaos Walking, Elizabeth I's astrologer, and a criminal portrayed by Warren Beatty - which is the shortest, and why?
Chaos Walking is a trilogy of Young Adult novels by the award-winning writer Patrick Ness. Elizabeth I's astrologer, and advisor on many matters both scientific and occult, was Dr John Dee. Warren Beatty played Clyde Barrow in the 1967 movie Bonnie and Clyde.
Ness, Dee and Clyde are all names of rivers in Scotland, and the shortest by some distance is the River Ness.
Questions in this programme
Q1 (from John Nixon)  Why should the following make you feel festive: Madame Arcati's creator, Julian Barrett's mighty partner, and one of a pair of brothers who fought very publicly over a watering-hole?
Q2  How could Susie Salmon, a (steak-eating?) American record producer, and a Jacobean calculating device, lead you to the Delta Rhythm Boys?
Q3 (Music)  What do these people share?
Q4 (from Joe Houlihan)  Which African river might be said to connect the following English towns? A Durham mining town with a tragic history; a town that became world famous for IPA; and the childhood home of two of a famous foursome where a third is now commemorated.
Q5  If you start with a sturdy horse and take it to Oldham, you might find a computer language. Show it one of the keys you need to reboot the computer, and it turns blue. A bird-headed god could turn it into a snake. Can you explain?
Q6 (Music)  With this music in mind: if Dwight went to Brighton or Blackpool for a souvenir, Hogan went to Scotland in search of cake, and Nail got himself some new footwear, why wouldn't you be very sympathetic if they cried?
Q7 (from Andrew Connell)  Where and why are the following especially significant: a shipwrecked Biblical correspondent, a dropped pilot, a travelled aunt, and an inventive dowager?
Q8  Why would Clancy's red, Ryan's black or Lear's green leave you all at sea?
This week's teaser question
What - or rather, who - connects a 7-year-old Jewish girl's monologue, someone who danced through the miner's strike, amateur artists in Ashington and some singing schoolgirls?
No need e-mail or write to us with the answer - it's just for fun, and Tom will provide the solution next time.
Rankings before today's contest
The RBQ league table for the 2016-17 series, prior to today's fixture, stands as follows.
1  Wales  Played 3  Won 3  Lost 0  Total points 63
2  Scotland  P3  W1  L2  Pts 51
3  South of England  P2  W1  L1  Pts 40
4  North of England  P2  W1  L1  Pts 39
5  Northern Ireland  P2  W1  L1  Pts 32
6  The Midlands  P2  W0  L2  Pts 27