Main content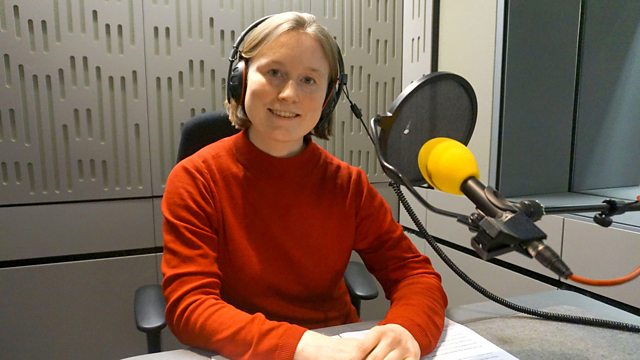 The Amber Trust
Cecily, the mother of a child who has benefited from the Amber Trust, makes an appeal on the charity's behalf.
Cecily, the mother of a child who has benefited from The Amber Trust, makes the Radio 4 Appeal on their behalf.
Registered Charity Number 1050503
To Give:
- Freephone 0800 404 8144
- Freepost BBC Radio 4 Appeal. (That's the whole address. Please do not write anything else on the front of the envelope). Mark the back of the envelope 'The Amber Trust'.
- Cheques should be made payable to 'The Amber Trust'.
Last on
The Amber Trust
The Amber Trust helps blind and partially sighted children across the UK, who have a talent or love for music, by providing grants for music lessons, music therapy, instruments, equipment and concert tickets. For some children, learning to play an instrument or to sing can add immeasurably to their lives. For others, music therapy may offer a lifeline. With the right encouragement – preferably from the early years – these children can develop their talents to remarkable ends, breaking down barriers, promoting social inclusion and helping to fulfil their potential as individuals and musicians.
Ronan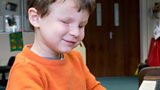 Ronan is a remarkable little boy: totally blind and still learning to speak. But he can communicate – brilliantly well – through playing the piano. For him, music is a language; he uses it to convey his thoughts and feelings with great eloquence. It is crucial that people understand Ronan as he reaches out to them through his music making. This is where Amber comes in, funding musicians to be companions on his journey of musical development.
Ashleigh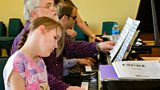 Ashleigh is a truly remarkable girl. She was born at 23 weeks and six days and spent her first six months in a Neonatal Intensive Care Unit. As a result, Ashleigh lost her sight through Retinopathy of Prematurity (RoP). Her general development was also delayed, and Ashleigh, now aged 13, attends a school for children with special needs. However, she is a young pianist with outstanding potential. 

Link to Ashleigh's case-study on Amber's website
Derek Paravicini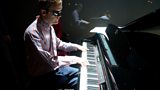 Like Ashleigh, Derek was also born extremely prematurely. He started to teach himself the piano when he was only two years old. He shot to fame when he was nine, playing jazz with the Royal Philharmonic Pops Orchestra. Dubbed 'The Human iPod' in the States, Derek has a repertoire of tens of thousands of pieces – all learnt just by listening. Derek was the inspiration for the establishment of The Amber Trust, and today he and his family continue to be among our greatest supporters.
Broadcasts