Main content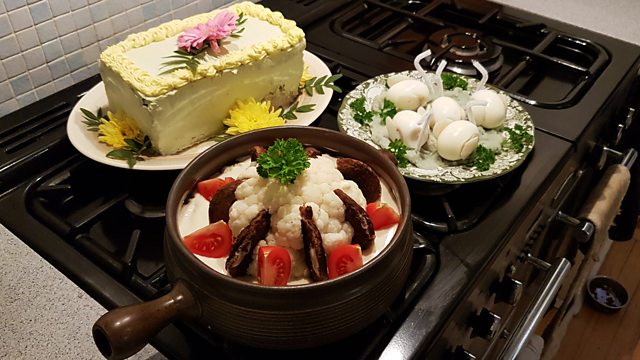 Hospital Lawyers; 1970s Food
Consumer news and issues. An investigation by You and Yours finds that personal injury solicitors are offering legal advice on NHS hospital wards.
An investigation by You and Yours has found that personal injury solicitors are offering legal advice on NHS hospital wards. Relatives of some patients say the behaviour of some solicitors has been intrusive. In response to the investigation, the Department of Health told us the practice is "completely unacceptable".
They call the 1970s the decade taste forgot. But is that fair? Was food just about aspic and pineapple? Anna Pallai was brought up on 1970s stalwarts like stuffed peppers, meatloaf and platters of slightly greying hard-boiled eggs. When she rediscovered her mother's grease-stained 70s cookbooks, she knew she needed to share those recipes with the world.
The Brent Cross Shopping Centre may no longer be the capital's most glamorous retail destination. That could be why there's there's a new plan for a billion pound refurbishment. But when it opened its doors four decades ago it was our very first American style mall. It brought modernity, plant-fringed fountains and the chance to shop without getting wet. The locals weren't at all sure about it. But it was a huge hit anyway.
He hasn't been on tour recently, he doesn't have a fan club, but according to some charts he's still wiping the floor with today's top musical artists. The official US chart company Billboard, says Mozart has outsold closest rivals Adele and Beyonce to shift over one and a quarter million CDs this year.
The consumer group, Which? has begun legal action to support the owners of tumble dryers that could catch fire. Five million of the affected Creda, Indesit and Hotpoint machines were sold in the 11 years to 2015. The owner of the brands, Whirlpool, is carrying out a repair programme. But Which? believes the trading standards team handling the case should be doing more, particularly as some dryers have caught fire after they were repaired.
Whirlpool said: "We urge everyone who owns an Indesit, Hotpoint or Creda dryer manufactured between April 2004 and September 2015 to check if their dryer is affected and then register for a free modification if it is. Customers can do this by using the model checker on two websites we have created, https://safety.hotpoint.eu/ and https://safety.indesit.eu/ or by calling the dedicated freephone helpline on 0800 151 0905 for the UK, or 1800 804320 for Ireland."
Presenter: Peter White
Producer: Maire Devine.
Chapters
Hospital Lawyers

Personal injury solictors are offering legal advice surgeries on NHS hospitals wards

Duration: 10:18

Mozart Madness

According to some charts he's still wiping the floor with today's top artists

Duration: 04:55

Whirlpool

Which? begins legal action to support the owners of tumble dryers that could catch fire

Duration: 03:57

70s Food

Is it fair to call the 1970s the decade that food-taste forgot?

Duration: 08:21

Brent Cross

Anna Bailey looks at the impact Brent Cross had when it first opened and how it's evolved

Duration: 07:27

Travel News

As Christmas arrives Simon Calder identifies the travel hot spots over the next few days

Duration: 02:54