Main content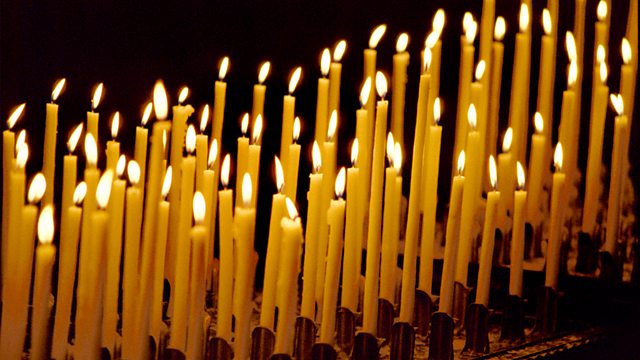 07/12/2016
A spiritual comment and prayer to begin the day with the Reverend Dr Stephen Cherry, Dean of King's College Cambridge.
Script
Good morning.
Like many of my clergy colleagues I spend quite a lot of time thinking about and preparing carol services.  The difference perhaps is that as Dean of King's College Cambridge I am concerned not with a huge number of services but in two that are broadcast - our Carols from King's on BBC2 and the iconic Festival of Nine Lesson and Carols which is broadcast live on Christmas Eve, attracting a global congregation of many millions.
While the choir and lesson readers do most of the work, I have the honour of reading the Bidding Prayer that has been part of the service since its inception in 1918. It was written by my predecessor, Eric Milner-White, who adapted a service that had been used in Truro Cathedral.
I have often tried to imagine the scene at that first service and when I do so I am always struck by the fact that it was so soon after the end of the war. I imagine lots of war wounded from the nearby temporary hospital, as well as the remnants of the college community - King's suffered huge losses in the First World War -and many people from the city.
These people would have heard the words of the prayers and the carols with different ears to ours. And yet as I blend my preparations for the service with participation in everyday life the most famous words of the Bidding Prayer see as sadly relevant as ever.
Lastly let us remember before God all those who rejoice with us, but upon another shore and in a greater light, that multitude which no man can number ...  and, as we remember, let us pray that wars may cease and that the greater light will indeed overcome the darkness of destruction.  Amen.