Main content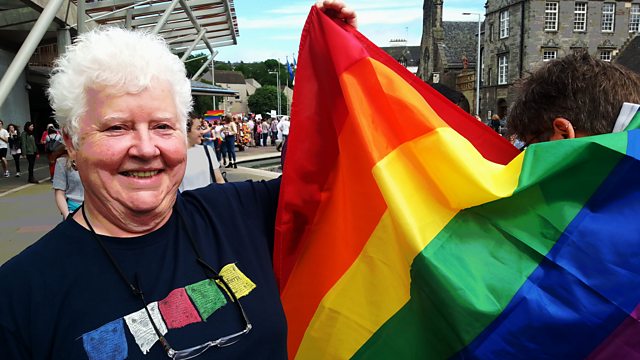 Episode 1
Val McDermid presents the first of two programmes about LGBTQ life in the UK - from molly-houses to the Homosexual Law Reform Act. Stories of pain, persecution - and fun.
Val McDermid presents the first in a series of two programmes charting the history of same-sex relationships in Britain.
"I know who I am, but I have to keep it to myself."
"I find I'm living a lie all day long."
"I've known girls who've taken their own lives because the woman they love has finished the affair."
The stories of gay men and women from the past century are deeply sad, and moving testimony to the way persecution has dogged the lives of homosexual men and women - and continues to blight them, even in the days of equal marriage.
In this radio history, novelist Val McDermid, herself in a long-term lesbian partnership, explores the story of same-sex love. From the molly-houses of 18th century London, where men met to enjoy same-sex company, dancing and drinking in relative safety, to the moment in 1967 when consenting men in private might have a sexual relationship without fear of the Police knocking at the door.
In the first programme, historians Matt Cook, Rictor Norton and Rebecca Jennings join Val to chart the lives of homosexuals from the Renaissance to the Victorian age, when finally the death penalty for homosexual acts was repealed. And she hears the story of Anne Lister, a Yorkshire gentlewoman from the Georgian era, who not only owned and managed coalmines on her estate near Halifax, but also had a string of passionate lesbian affairs and even went through a form of marriage ceremony to her beloved.
Producer: Simon Elmes
A Pier production for BBC Radio 4.
More episodes
Previous
You are at the first episode