Main content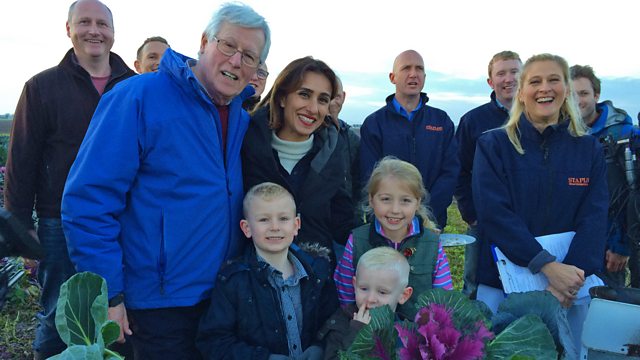 Lincolnshire
The team are in Lincolnshire, where it's all go in the vast fields of winter veg. John Craven learns about the kalette, a cross between kale and a brussels sprout.
John, Anita and Ellie are in Lincolnshire, where it's all go in the vast fields of winter veg. John visits a farm where they are harvesting tonnes of caulis and sprouts in readiness for Christmas, and he visits the trial plots where new types of vegetable are being developed, including the kalette, a cross between kale and a brussels sprout.
Anita sees how robot technology designed to pull up weeds could cut down on herbicides and even cut down on human labour.
Ellie visits the ancient woodland at the edge of an old RAF base where bats have set up home in old wartime buildings, and she discovers that it's not just bats hibernating there - butterflies do it too.
Adam talks about his lifelong passion for ducks - one of his favourite farmyard animals, and Tom Heap finds out why many of our rivers and waterways are suffering and what farmers can do to help bring them back to life.
Music Played
Timings (where shown) are from the start of the programme in hours and minutes
00:43

Wild Beasts

Hooting and Howling

00:44

Wild Beasts

Hooting and Howling
Winter harvest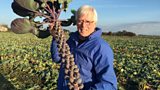 The traditional harvest season may be over, but not here in Lincolnshire. Between now and Christmas tens of thousands of tonnes of winter veg will be gathered.  John visits Staples farm, one of the biggest Vegetable growers in the UK, but when it comes to cauliflowers they're still cut by hand and there are 400,000 to harvest! Over in the next field, machines designed to strip Brussels sprouts from their stems are making short work of the harvest, but these are not any old Brussel sprouts, they're are red veined and bred to be sweeter. An innovation, says marketing manager Nigel Clare that reflects people's changing tastes. 
Robo-crop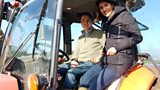 Within the next decade farming as we know it could change beyond recognition.  Self-driving tractors are already here and experts reckon robots will soon be doing many of the thankless tasks currently performed by humans. Anita Rani meets farmer Will Edwards who is trialling some of this tech in his fields. Cameras fitted to a special tractor are able to distinguish weeds from crops. Tech expert Phil Garford explains how this works telling her that in time this technology could remove the need for herbicides. But this is only the start, Professor Simon Wilson is working with 3-D systems, based on space technology.  He shows Anita a prototype robot inspired by the Mars Rover that sprays, weeds, and harvests crops without any human assistance. 
River pollution
Tom Heap meets up with Mark Lloyd from the Angling Trust to learn more about river pollution and how run off from agriculture is affecting fish numbers. Tom learns about the technology used by the environment agency to spot the pollution and trace it back to its source. Farms maybe the major source of this run off, but Tom discovers farmers are also key to the solution and may even to be able to save themselves a bit of cash helping out.
Hibernation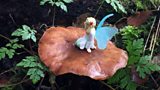 Ellie Harrison visits Tattersall Carr, one of the last remaining ancient woodlands in Lincolnshire. The woodlands are steeped in history and look to be the perfect setting for fairies! Ellie meets Ian Froggat who manages the site and finds out how the woodland is a perfect environment for animals and insects that have come up with all sorts of ways to beat the cold. Over the last year the Woodland Trust have restored the wartime buildings scattered about the site and given them a new lease of life.  With help from volunteers and the Lincolnshire bat group they have transformed these disused shelters into the perfect winter hide out for bats.
Future veg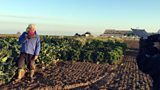 Back at Staples Farm John's about to see the shape of veg to come!  Nigel Claire runs the farms R+D along with a seed firm.  In trial plots there are lots of weird and wonderful vegetables taking shape.  Some don't work.  Others like the Kalette, a cross between a sprout and curly kale, have proved a smash with consumers, as John learns there's a lot of money to be made from the right veg combo.  Lead scientist, Jaime Claxon, explains to John that the techniques they use don't involve genetic modification, just old fashioned horticulture, but the new veg they're creating have whole new looks and taste.
Rare breed ducks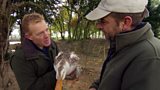 Adam keeps all sorts of rare breeds on his farm, but now he wants to expand his flock of rare breed ducks. He catches up with Nick Willis, what Nick doesn't know about ducks probably isn't worth knowing anyway! Adam decides on Appleyard ducks for his farm and then heads off to meet Ed Farrell, a street food chef, who shows him how tasty the Appleyard can be in the right hands!   
The conservation pioneer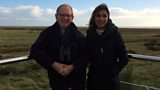 David Attenborough described him as "a visionary, a diplomat, and above all a revolutionary".  But these days few of us have heard of Ted Smith, but he was the conservation pioneer.  He founded Lincolnshire Wildlife Trust nearly 50 years ago and it was the template for all the Wildlife Trusts that followed.  Anita Rani visits Gibraltar point – the reserve that Ted founded.  She catches up with Barrie Wilkinson, a lifelong friend and colleague of Ted's and she hears how Ted's passion and hard work built the Wildlife Trust into what it is today.
A taste of the future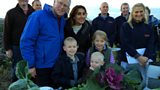 After discovering the veg of future, John gets to try some of it. Lucy Read, the unofficial Staples chef is on hand to cook up some veg delights and they're not just for John, the employees and the biggest vegetable critics of all, their children are all there to taste test the latest harvest!      
Credits
| Role | Contributor |
| --- | --- |
| Presenter | Matt Baker |
| Presenter | Sean Fletcher |
| Presenter | Helen Skelton |
| Presenter | Adam Henson |
| Executive Producer | William Lyons |
| Series Producer | Joanna Brame |