Main content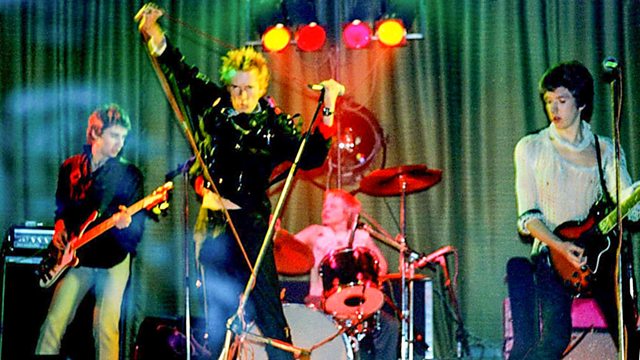 Anarchy in the Rhymney Valley
Alan Thompson travels back to December 1976, when the locals took to the streets in outrage to protest as Sex Pistols brought anarchy and punk rock to Caerphilly.
Alan Thompson travels back 40 years to the dark days of December 1976, when a notorious teenage band from London called The Sex Pistols brought their particular brand of Punk Rock to the small Welsh town of Caerphilly. Banned from pretty much every other place in the country, the group were seen as such a threat to the well being of British society and in particular it's young people, that local residents marched in the streets, and choirs sang outside the concert hall in protest at the groups appearance.
"Anarchy in the Rhymney Valley" examines why a mere pop group could stir such passion and outrage in Britain at the time, and also looks at the kind of country we really were back then to try and gauge what people were so afraid of.
Alan speaks to people who were there that night, from concert goers to protesters, and also chats to Glen Matlock from The Sex Pistols to get his take on what all the fuss was about.
The other side of this coin shows Caerphilly and it's then council to be a liberal minded, forward thinking lot that allowed a now legendary band that could barely play anywhere the chance to get up on a stage for an evening and play for their growing youth audience.
40 years on, what was at the time a relatively insignificant night in Caerphilly has now passed into musical and cultural folklore, as today The Sex Pistols are seen as an important and legendary band that changed the musical landscape for all that came after them...and in 1976 a small town in Wales played its part.
Last on
Broadcasts