Main content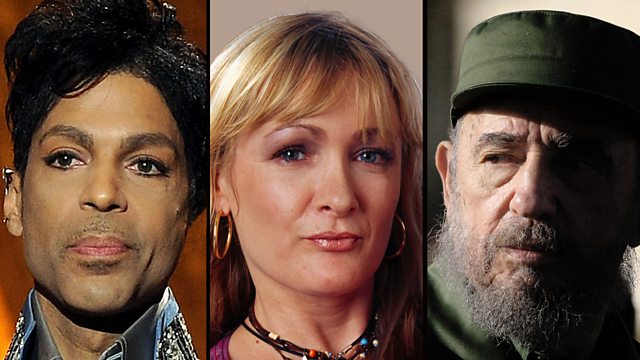 Have more famous people died this year?
Notable deaths, Rule Britannia and creating your own Christmas speech
Back in April More or Less tried to work out if more famous people were dying this year compared to previous years. When we looked at the number of BBC obituaries from the first three months of the year, the answer appeared to be yes. There was a jump from only five between January and late March 2012 to a staggering 24 in the same period this year - an almost five-fold increase. But now 2016 is drawing to an end we take a look to see if it really has been such an unusual year.
Homophobic hate crime
The Home Office recently published reported crime figures showing that in England and Wales there was a big post-referendum rise in the number of racially or religiously aggravated offences. And – according to The Observer and others – there was an even higher rise in homophobic hate crime over the summer in the UK. But we've been talking to the LGBT anti-violence charity behind the story and they say the stats may not actually show what the headlines suggest.
The value of a royal yacht
The royal yacht was decommissioned in 1997 but, with Brexit on the horizon, there have been calls for Britannia to rule the waves again. The argument goes that the yacht would be the perfect venue to make trade deals – as happened in the Britannia's time. But there's been a flotilla of – sometimes contradictory - figures about how much the deals signed on the Britannia actually benefited the UK economy. With the help of a commodore, we investigate the claims.
The Queen's Christmas Message
Mathematician Hannah Fry has analysed every Christmas broadcast that the Queen has given since her reign began. Taking each year's message, Hannah and a colleague have compared the number of words she has used to the number of unique words used by rappers and singers in their music. Hannah also explains that she has found a way of generating her own Queen's Christmas Speech, using a simple algorithm to suggest passages that the Queen might say judged on her previous messages.
Presenter: Tim Harford
Producer: Charlotte McDonald