Main content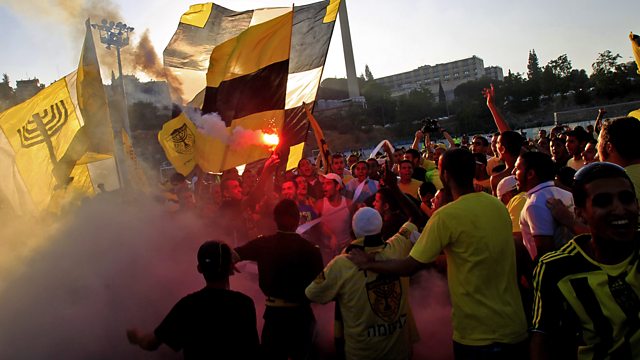 Forever Pure - Football and Racism in Jerusalem
Documentary which follows events at Israel's most notorious football club, Beitar Jerusalem FC - the only club in the Premier League never to sign an Arab player.
Documentary which follows events at Israel's most notorious football club. Beitar Jerusalem FC is the most popular team in Israel and the only club in the Premier League never to sign an Arab player. Midway through a season the club's owner, Russian-Israeli oligarch Arcadi Gaydamak, brought in two Muslim players from Chechnya in a secretive transfer deal that triggered the most racist campaign in Israeli sport and sent the club spiralling out of control.
Forever Pure follows the famous football club through the tumultuous season, as power, money and politics fuel a crisis and shows how racism is destroying both the team and society from within.
Clips

Maya Zinshtein, director of Forever Pure - Football and Racism in Jerusalem, answers the Storyville Q&A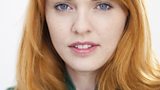 What is more important - story or character?
I guess it depends on the film. There are films that cannot exist without a great character that leads us down the road. But I do believe that there are stories out there that should be told even if the filmmaker doesn't have a strong character or there are multiple characters that create a bigger picture. Forever Pure is very much like that, with multiple characters drawing a complicated picture of a team in crisis.

What made you first to explore the subject?
As part of my work as a journalist, I'd been asked to follow the arrival of the two Chechen players at the club and was the first person they met when they landed in Israel. I spent those first 4 days with them and I was shocked. Even though I knew it would be a struggle for the Beitar fans to accept them, I still couldn't understand why they hated them so much. After 4 days the story was being reported on television but I knew that the real story had just begun. I knew that they would stay until the end of the season and that it would not be easy, so I decided to continue with the story, but I thought I was going to make a film with a happy ending.  As an immigrant that came to Israel from Russia, the issue of being a stranger and being accepted in a new place has been part of my life for a long time.

How long did it take to get the film off the ground?
In total we've worked on the film 3.5 years. After I finished filming the season I joined forces with the producer, Geoff Arbourne. Our goal was to try and bring institutions, broadcasters and partners on board to take the film to another level. John Battsek and Nicole Stott from Passion Pictures joined as the Executive Producers and we spent almost a year and a half fundraising. Then we spent almost a year at editing in Israel and London with the acclaimed British editor Justine Wright. It was important for us to keep the complexity of the story about the club and the money and power that sent the club spiralling out of control.

What were you most surprised to learn in the course of production?  
As a journalist and a documentary producer I thought that I knew and understood the process of filmmaking. Today I know how much I didn't know back then. Only when you're struggling in the edit do you understand how complicated it is to tell a compelling and interesting story without losing the complexity that was so important to me to keep.
My parents told me that before I started making films, they thought it was just fun and easy. After seeing me on this journey they understand how difficult it is.  

What have been the differences in reception to the film in countries it has now travelled to?
I can't say that there was a big difference but the film has been accepted in an amazing way. It's a challenge to bring a complicated local story to an international audience and engage them. At every screening almost everybody stays for the q&a and ask great and complicated questions. I can see that the film makes people think, also about their society and for me, as a filmmaker that's an amazing experience.


Which documentary has most inspired you?
"Harlan County U.S.A" by Barbara Kopple that documents the coal miners' strike at the 70s'. It's a brilliant piece of verite filmmaking and the way the Kopple immerses herself in this community and tell their story is amazing. I'm a huge fan of verite, for me the idea of coming into a dramatic situation and tracking it for a period without knowing where it's going to take you - it's the best documentary filmmaking has to offer. When a dramatic situation tells a much bigger and complicated story about some of the illnesses of society - that's where great films are born. Also the fact that Kopple was a one of the pioneers of female documentary filmmaking - I always feel that she created a path for us.

Favourite Website/blog?
As a news addicted person (as many Israelis) Haaretz.com is my bread and butter.

Person you'd most like to interview (living or dead?)
Stalin. An unbelievably powerful leader that was trapped by fears that lead his nation to disaster.

Best piece of filmmaking advice you've ever been given?
Keep going, keep coming back to your subject and embed yourself into the situation.

Best piece of filmmaking equipment you can't live without?
Camera, I guess. I hate the feeling of "I can't believe that that just happened and I haven't filmed it".

If money was no object, what is your dream documentary subject?
Ramzan Kadyrov, the Head of the Chechen Republic. His character fascinates me. But according to him it is also a matter of access not only money. The days that I've filmed in Chechnya for Forever Pure were the most challenging and fascinating that I have ever had.

Favourite film of all time?
Chinatown. A brilliant tragedy

Most difficult access?
To find my way into Beitar Jerusalem was definitely the most difficult thing I have ever done. People in a crisis situation usually prefer not to have a camera in their face.

Best recent read?
Hitchcock &Truffaut - an interviews of Alfred Hitchcock by Francois Truffaut. I read it and saw how it's just opens my mind towards so many crucial issues of the filmmaking process. Can't wait to start to "use" it on my next film.

Credits
| Role | Contributor |
| --- | --- |
| Producer | Geoff Arbourne |
| Director | Maya Zinshtein |