Main content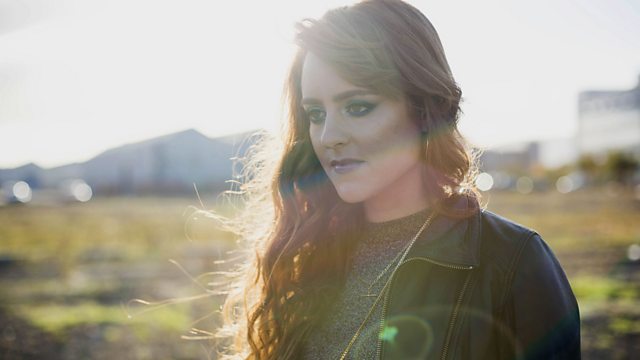 Ken Follett, Fr David Delargy, Hannah Peel, Joseph Cook
Novelist Ken Follett, scientist Dr Joseph Cook, musician Hannah Peel and Roman Catholic priest and singer Father David Delargy join Libby Purves.
Novelist Ken Follett; scientist Dr Joseph Cook; musician Hannah Peel and Roman Catholic Priest and singer Fr David Delargy join Libby Purves.
Fr David Delargy is a Roman Catholic priest and a member of the classical singing trio, the Priests. The group recently released a new album, Alleluia, and manage to balance the responsibilities of parish life in Northern Ireland with a global music career. Friends from an early age, the three later studied in Rome as seminarians and have sung together for 40 years. They grew up during the Troubles and speak of music as a unifying force that brings together people of all faiths. Alleluia by the Priests is released on Sony Red Essential.
Dr Joseph Cook is research associate at the University of Sheffield who studies glacial microbiology. He is one of the winners of the Young Laureate award - a category of Rolex's Global Awards for Enterprise 2016. Through his Ice Alive mission, Joseph is exploring polar ice microbes in the vast 'frozen rainforest' of the Greenland ice sheet and communicating how these microbes influence, nutrient and carbon cycles and other aspects of the world and its systems.
Ken Follett is an author of thrillers and historical novels whose titles include Eye of the Needle, Edge of Eternity and Fall of Giants. In Granta Magazine he remembers his upbringing and his parents who were members of the Plymouth Brethren church. As a small boy he was barred from watching television and listening to music which led him to reject all forms of faith in later life. After writing his book The Pillars of the Earth, about the building of a fictional medieval cathedral, he returned to his own version of spirituality. Bad Faith by Ken Follet is published in Granta Magazine.
Musician Hannah Peel's new album, Awake But Always Dreaming, was inspired by her grandmother who suffered from dementia. The album is about memory - the formation of memories and the devastating loss or slow, insidious damage caused by dementia. This Christmas, Hannah's music also accompanies Alzheimer's Research UK's charity appeal, animated by Aardman and narrated by Stephen Fry. She has also launched Memory Playlist, a project inviting participants to make playlists of their lives. Awake But Always Dreaming is released on My Own Please Label.
Producer: Paula McGinley.
Credits
| Role | Contributor |
| --- | --- |
| Presenter | Libby Purves |
| Interviewed Guest | Joseph Cook |
| Interviewed Guest | Hannah Peel |
| Interviewed Guest | David Delargy |
| Producer | Paula McGinley |