Main content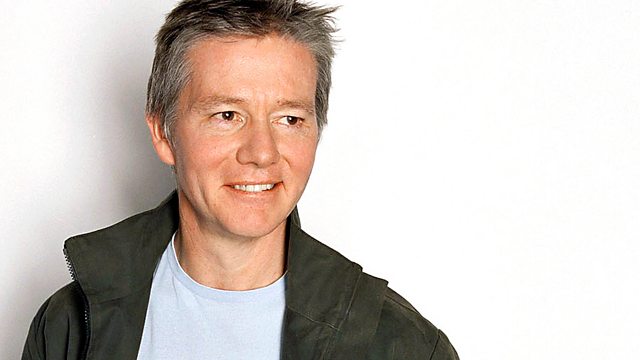 Programme 7, 2016
Tom Sutcliffe chairs another showdown between regions of the UK, in the game of cryptic connections.
(7/12)
Wales play Scotland in their second clash of the 2016 season, as Tom Sutcliffe provides another sheaf of mind-bendingly cryptic questions. The Scots, Val McDermid and Alan McCredie, will be hoping they can stop Myfanwy Alexander and David Edwards of Wales who have won all of their matches in the series so far.
How good is their knowledge of international football, African politics, the geography of the Arctic regions, and unusual disasters from history? All of this will be tested by today's questions which will be available on the website as usual before the programme begins. Tom is on hand to provide clues and cautions whenever the teams are in danger of straying down too many blind alleys - but the clues will cost them points.
Producer: Paul Bajoria.
Last week's teaser question
Tom asked: What does Melrose Abbey have in common with the Church of the Holy Cross in Warsaw, and Stinsford in Dorset?
The answer is that they are all locations where a famous person's heart has been buried, separately from the rest of them.
Melrose Abbey is the burial place of Robert the Bruce's heart - the rest of his remains are in Dunfermline. 
Frederic Chopin's heart was removed from his body before he was buried in Pere Lachaise cemetery in Paris in 1849, and interred in a pillar in the Church of the Holy Cross in the city of his birth, Warsaw.
On his death in 1928 Thomas Hardy was buried in Poets' Corner in Westminster Abbey, but his heart was buried with his beloved first wife in the graveyard at Stinsford just outside Dorchester.
Questions in this programme
Q1  In decades gone by, you might have visited Ireland and found Holland, then visited Holland and found Israel, then visited Wales and found England, In that case, where would you have found Brazil?
Q2 (from David Wells)  Despite what you may hear, can your opponents really count on the support of an African opposition politician, a Trainspotter and an unfeasibly glamorous cave-woman?
Q3 (from Gwyn Seymour)  If you add one to this trio, you might get Damien, Attilla, Desmond or Douglas, depending on how hard you work, If you add another two, you include everyone in the world, but especially Kevin. Explain!
Q4  Why might a citizen of Nuuk feel a sense of irony when visiting the capital of the Yukon, a harbour town in Cumbria and the highest peak in the Alps?
Q5  Why might the author of The Periodic Table, an anti-apartheid campaigner and Pam Ewing seem appropriate companions for King Louie?
Q6 (from Kieran Sidley)  How could these pieces all lead you to a white Christmas?
Q7  Explain how the burgomaster of Braunau came to a hairy end in 1567, eight people met a snowy end in Lewes in 1836, and 21 people came to a sticky end in Boston in 1919?
Q8 (from Richard Rawles)  Where could you find the following all laid out: the mispronounced Doctor in Vienna, a sparkling American conductor, or Mrs Jean Cox?
This week's teaser question
The author of Chaos Walking, Elizabeth I's astrologer, and a criminal portrayed by Warren Beatty - which one is the shortest, and why?
No need to write in or email with the answer, it's just for fun and we'll explain it next time.
Rankings so far this series
With each team now having played twice in the current series, this is how the RBQ league table looks before today's contest.

1  Wales  W2  L0  Total points 432  South of England  W1  L1  Points 403  North of England  W1  L1  Points 394  Scotland  W1  L1  Points 355  Northern Ireland  W1  L1  Points 326  The Midlands  W0  L2  Points 27