Main content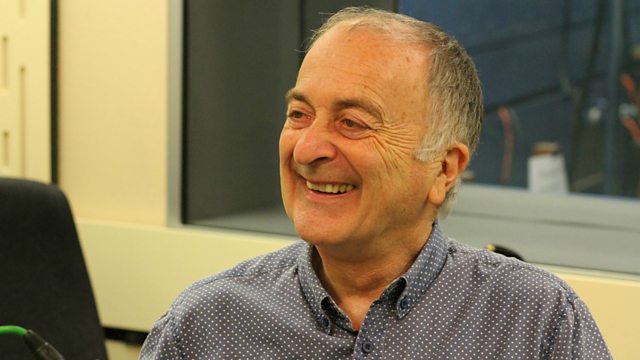 Tuesday - Rob Cowan with Tony Robinson
With Rob Cowan. My Favourite Bach for Advent; Music in Time: Beethoven: String Quartet in C; Artist of the Week: Charles Munch, featured conducting Stravinsky's Jeu de cartes.
9am
My favourite... Bach for Advent. Rob explores the range of music that Bach wrote for performance during the season of Advent. From cantatas to chorale preludes, Rob chooses a selection of his favourite choruses, arias and organ works.
9.30am
Take part in today's musical challenge: identify a piece of music played backwards.
10am
Rob's guest is the actor, comedian, writer and broadcaster, Sir Tony Robinson. Well known for his cunning plans as Baldrick in the hit series Blackadder and for writing and starring in Maid Marian and Her Merry Men, Sir Tony also presented Time Team for twenty years and has written a series of history books for children. Sir Tony shares some of his favourite pieces of classical music throughout the week, including Fauré's Dolly Suite, which he remembers as the theme tune to Listen with Mother, Bach's Toccata and Fugue in D minor and Handel's Messiah, which he sang as a schoolboy.
10.30am
Music in Time: Classical
Rob places Music in Time, heading back to the Classical period and Beethoven's String Quartet in C major, Op.59 No.3, which reflects the growing freedom of the cello within the string group.
11am
Rob's artist of the week is the conductor Charles Munch. Born in Strasbourg when it was still annexed to the German Empire, Munch gained a unique insight into both the French and German repertoire by serving as concertmaster under Wilhelm Fürtwangler, and Bruno Walter, and from conducting French orchestras including the Lamoureux and Orchestre Symphonique de Paris. As a conductor, Munch brought flair, panache and imagination to a whole host of varied masterpieces including Berlioz's Romeo and Juliet and Stravinsky's Jeu de Cartes, as well as symphonies by Dvorak and Mendelssohn, all of which are featured during the week.
Stravinsky
Jeu de Cartes
Boston Symphony Orchestra
Charles Munch (conductor).
Music Played
My favourite... Bach at Advent

Tony Robinson's Choice No.1

Music in Time: Classical

Artist of the Week: Charles Munch
Recording Rewind
The music played:
Rossini
Barber of Seville: Largo al factotum
Hermann Prey (baritone)
London Symphony Orchestra
Claudio Abbado (conductor)
DECCA