Main content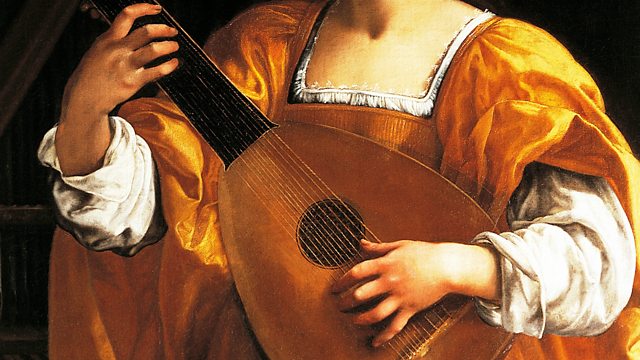 Honoured by the King of France
King Henry IV invites Francesca Caccini and her family to France to perform at court
King Henry IV invites Francesca Caccini and her family to France to perform at court.
Presented by Donald Macleod.
Francesca Caccini has been hailed as the first female composer to write an opera. However this isn't necessarily true. The work in question, La Liberazione di Ruggiero dall'isola d'Alcina, was written for the theatre and is almost entirely sung, but academics now believe that this is not an opera. What we do know is that Francesca Caccini was the daughter, sister, wife and mother of a family of singers, and was one of the most prolific composers of her time. She was employed at the Medici court in Florence in the early seventeenth century, and rose to become the highest paid musician on the Medici payroll. This week Donald Macleod explores the life and music of Francesca Caccini and her circle, such as her father Giulio Caccini, and other composers including Jacopo Peri, Lorenzo Allegri, and Marco da Gagliano.
Francesca Caccini was born in 1587. Her father Giulio was a composer and her mother a singer, both employed at the Medici court in Florence. Many pupils would come to the Caccini household to be taught by Giulio, and when he recognised his daughter's talents, he made sure Francesca was educated well. Francesca Caccini's first performance before court as a singer was in 1600, in her father's opera The Abduction of Cephalus. Giulio's music was put in the shade by another opera performed just a few days earlier, Euridice by Jacopo Peri. These celebrations at the Medici court were for the forthcoming wedding of Henry IV of France, to Marie de Medici. They evidently went well, for the Caccini family soon received an invitation to go to perform in France for the King.
Francesca Caccini
O che nuovo stupor
Elena Cecchi Fedi, soprano
Cappella di Santa Maria degli Angiolini
Gian Luca Lastraioli, theorbo and conductor
Jacopo Peri
L'Euridice (Scene II)
Gian Paolo Fagotto, tenor (Orfeo)
Mario Cecchetti, tenor (Aminta)
Giuseppe Zambon, countertenor (Arcetro)
Monica Benvenuti, soprano (Ninfa I)
Rossana Bertini, soprano (Ninfa II)
Paolo Da Col, tenor (Tirsi)
Ensemble Arpeggio
Roberto de Caro, director
Francesca Caccini
Dov'io credea le mie speranze vere
Shannon Mercer, soprano
Sylvain Bergeron, guitar
Io veggio i campi verdeggiar fecondi
Sylvain Bergeron, guitar
Amanda Keesmaat, cello
O vive rose
Shannon Mercer, soprano
Sylvain Bergeron, guitar
Amanda Keesmaat, cello
Luc Beauséjour, harpsichord
Giulio Caccini
L'Euridice (Scene V & VI)
Silvia Frigato, sopeano (Euridice)
Sara Mingardo, also (Dafne)
Gianpaolo Fagotto, tenor (Arcetro)
Luca Dordolo, tenor (Aminta)
Furio Zanasi, baritone (Orfeo)
Monica Piccini, soprano (Nymph)
Anna Simboli,soprano (Nymph)
Raffaele Giordani, tenor (Shepherd)
Marco Scavazza, baritone (Shepherd)
Mauro Borgioni, baritone (Shepherd)
Matteo Bellotto, bass (Shepherd)
Concerto Italiano
Rinaldo Alessandrini, conductor
Francesca Caccini
Se muove a giurar fede
Elena Cecchi Fedi, soprano
Cappella di Santa Maria degli Angiolini
Gian Luca Lastraiolo, theorbo and conductor
Producer Luke Whitlock