Main content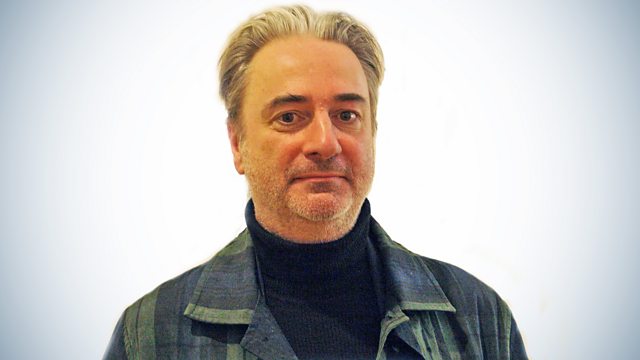 Whatever Happened to the Avant-Garde?
Where can you go to find the avant-garde today? Does it still exist? Paul Morley meets up with artists, musicians, comedians and writers who think it still lives, just.
Paul Morley has always been drawn to the avant-garde, but he never expected to find it in leafy Hampstead, preferred location for the well-heeled intellectuals of London.
Perhaps it's because he feels there is something special and important, even glamorous, about belonging to such a club. He also loves the idea of someone being so disappointed, frustrated or furious with their surroundings that they use imagination to create a new reality.
But where can you go to find the avant-garde today? Is it even possible to be avant-garde at the moment? When car adverts claim the avant-garde for themselves, is there room in this day and age for the sort of disturbance and shock of the old style avant-garde? Can Paul Morley himself be avant-garde in this programme?
Starting in the unlikely location of Hampstead - home to both Roland Penrose and Lee Miller, and the emergent ICA - Morley goes on an avant garde tour with art historian Anne Massey, tours Erno Goldfinger's modernist masterpiece, 2 Willow Road, and is awed into reverence by its sleek, utilitarian elegance, before crossing town to meet visionary architect Peter Salter.
He delves into the archives of Jasia Reichardt, and husband Nick Wadley, relishing tales of a truly prescient ICA 1968 exhibition, "Cybernetic Serendipity", which presaged the possibilities of computers and art in the future.
Paul toys with the concept of avant-garde fashion with former head of Central St Martin's, Willie Walters; gossips about improvisation with jazz pianist Steve Beresford; Gregor Muir recalls the shock of the Saatchi new, whilst poised between jobs at the ICA and the Tate; Simon Munnery comedian adds a surreal touch, and ex-Gang of Four member, Jon King, currently working for VICE Productions, analyses what in the world can shock us today. And is the DNA in our stars or in our genes? Dr Gilly Forrester, evolutionary neuropsychologist, throws some evolutionary bombshells into the debate.
Paul Morley ponders the death, or not, of the avant-garde
Presenter: Paul Morley
Producer: Sara Jane Hall for the BBC
Music for Marcel Duchamp by John Cage 1947
Studie 1 by Karlheinz Stockhausen
Form 2 in memoriam John Cage by James Tenney
One by Alva Noto
A Room (Two Pieces for Harp) by John Cage
Nanou 2 by Aphex Twin
Mouvement 3 by Bernard Parmegiani
Three 3 to Get Ready by Anthony Braxton
Fantasia III by Harrison Birtwistle
Figment IV by Elliott Carter
Four Aspects by Daphne Oram
Quavers 5 by Howard Skempton
Times Five by Earle Brown
V of IV Pauline Oliveros
6 of 8 pieces for Organ, from Rrrrrrr . . . . Ragtime - Waltz by Mauricio Kagel
6 Bagatelles, Op 9: No.2 by Anton Webern
Exercise Number 7 by Luc Ferrari
Seven Studies on Themes of Paul Klee; An Eerie Moment by Gunther Schuller
Six Encores: Leaf by Luciano Berio
Composition 1960 #7 by Lamonte Young
Monk's Dream Take 8 by Thelonious Monk
Voices From The Morning of the Earth : VIII by George Crumb
Nine by Autechre
Rocket Number Nine by Sun Ra
Sequenza X for Trumpet in C and Piano Resonance by Luciano Berio
Atrees Pour 10 Instruments - En 5 Parties : 1ere Partie by Iannis Xenakis.
Last on
Broadcasts