Main content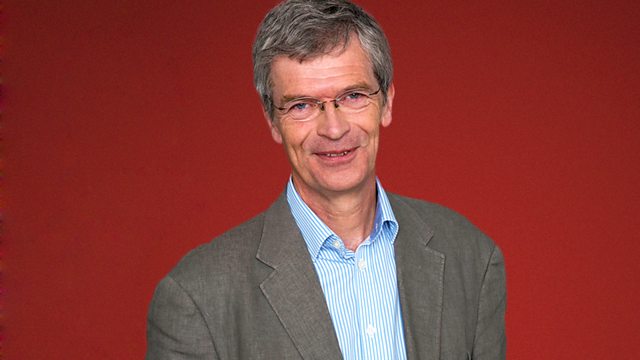 10/12/2016
Alyn Shipton presents your requests in all styles of jazz from trad to contemporary, both vocal and instrumental. This week's selection includes cutting edge improvisation from Archie Shepp and an instrumental track from Sade
Make your request by emailing jazz.record.requests@bbc.co.uk.
Performers:
Artist  Tim Garland
Title  Sama'I for peace
Composer Garland
Album  One
Label  Edition
Number  1072 Track  1
Duration  5,37
Performers:  Tim Garland, ss; Ant Law, g; Jason Rebello, p; Asaf Sirkis, d; Hossam Ramzy, perc. 2016

Artist  Duke Ellington
Title  Mello-ditti
Composer Ellington
Album  Carnegie Hall Concerts: Jan 1946
Label  Prestige
Number  2PCD 24074 2 CD 2 Track 2
Duration   start at 0.16 after intro; ends on applause at 7.49: DUR:  7.33
Performers Cat Anderson, Shelton Hemphill, Taft Jordan, Franc Williams, t; Wilbur DeParis, Lawrence Brown, Claude Jones, tb; Jimmy Hamilton, Johnny Hodges, Otto Hardwicke, Al Sears, Harry Carney, reeds; Duke Ellington, p; Freg Guy, g; Oscar Pettiford, b; Sonny Greer d. 4 Jan 1946.

Artist  Stan Getz
Title  Blood Count
Composer Strayhorn
Album  Anniversary
Label  EmArcy
Number  838 769-2 Track 7
Duration  4.02
Performers:  Stan Getz, t; Kenny Barron, p; Rufus Reid, b; Victor Lewis, d. Jazzhus Montmartre, 6 July 1987.

Artist  Andy Sheppard and John Parricelli
Title  Glencarrion
Album  PS
Label  Provocateur
Number  1034 Track 2
Duration  4.55
Performers Andy Sheppard, ss; John Parricelli, g. July 2004

Artist  Dizzy Gillespie
Title  Ooh Shoo Be Doo Bee.
Composer Gillespie
Album  A Jazz hour with Dizzy Gillespie
Label  SPA
Number  JHR 73550 Track 4
Duration  3.43
Performers:  Dizzy Gillespie, t; Bill Tamper, tb; Hubert Fol, as; Don Byas, ts; Raymond Fol, p; Pierre Michelot, b; Pierre Lemarchand, d. 1952.

Artist  Kid Ory
Title  Bucket's Got a Hole In It
Composer Trad arr Ory
Label  Columbia
Number  37274 Side A
Duration  2.30
Performers Mutt Carey, t; Barney Bigard, cl; Kid Ory, tb; Buster Wilson, p; Bud Scott, g; Ed Garland, b; Minor Hall, d. 1946

Artist  Duke Ellington / Johnny Hodges
Title  St Louis Blues
Composer Handy
Album  Back to Back
Label  Avid
Number  1157 CD 1 Track 5
Duration  5.50
Performers:  Harry Sweets Edison, t; Johnny Hodges, as; Duke Ellington, p; Les Spann, g; Sam Jones, b; Jo Jones, d. 20 Feb 1959.

Artist  Archie Shepp
Title  Steam
Composer Shepp
Album  Montreux Two
Label  Black Lion
Number  8776732 Track 1
Duration  ends on applause at 8.33
Performers:  Archie Shepp, ss; Charles Greenlea, tb; Dave Burrell, p; Cameron Brown, b; Beaver Harris, d. Montreux  18 July 1975
 
Artist  Sade
Title  Punch Drunk
Composer Hale, Adu, Matthewman
Album  Promise
Label  Epic
Number  86318 Track 7
Duration  5.24
Performers:  Stuart Matthewman, as, g; Andrew Hale, kb; Paul S Denman, b; Dave Early, perc. (Plus Pete Beachill, tb; Terry Bailey, t.) 1985

Artist  Stan Tracey
Title  Afro Charlie Meets The White Rabbit
Composer Tracey
Album  Alice in Jazzland
Label  ReSteamed
Number  102 Track 2
Duration  5.09
Performers Kenny Baker, Eddie Blair, Ian Hamer, Les Condon, t; Keith Christie, Chris Smith, Wally Smith, tb; Alan Brnascomvbe, Ronnie Baker, Ronnie Scott, Bobby Wellins, Harry Klein, reefs; Stan Tracey, p; Jeff Clybe, b; Ronnie Stephenson, d. 8 March 1966