Main content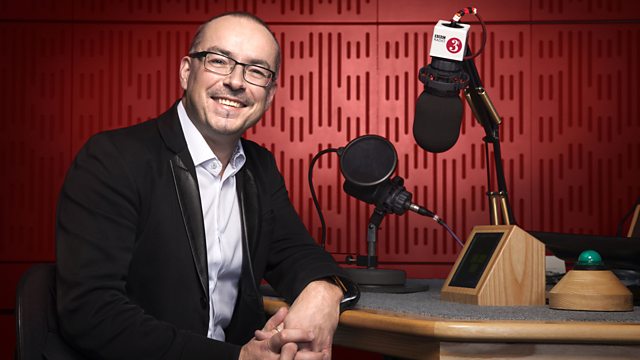 Building a Library: Puccini's La fanciulla del West
With Andrew McGregor. Including Building a Library: Puccini's La fanciulla del West; Alexandra Coghlan reviews recent choral releases; Disc of the Week.
with Andrew McGregor
0930
Building a Library: Flora Willson sifts through some of the available recordings of Puccini's opera La fanciulla del West.
Puccini's La fanciulla del West, or Girl of the West, is set in a mining camp at the foot of the Cloudy Mountains, California. If it has fewer famous arias than other Puccini operas, it is greatly admired for its colourful orchestration with influences from composers such as Debussy and Richard Strauss, while at the same time having a unique sound world. The opera was premiered at the Metropolitan Opera, New York City, in 1910. And Puccini himself thought it one of his greatest works. The conductor Arturo Toscanini called it a "great symphonic poem".
1030
Alexandra Coghlan reviews recent releases of choral discs.
1145
Andrew chooses an outstanding new release as his Disc of the Week.
Last on

Record Review Christmas Stocking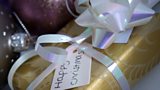 As a part of our annual Critics' Choice edition of Record Review, we're asking which new 2016 recordings you'd want in your Christmas stocking. Give yourself a budget of £50, and tell us how you'd spend it. Email recordreview@bbc.co.uk to let us know what you're hoping to find under your Christmas tree.
9am
Tchaikovsky: Symphony No. 1 'Winter Dreams' & The Tempest
TCHAIKOVSKY: Symphony No. 1 in G minor Op. 13 'Winter Daydreams'; The Tempest Op. 18
Orchestra Of St. Luke's, Pablo Heras-Casado (conductor)
HARMONIA MUNDI HMC902220 (CD)
Winter
ALEXANDER, J: Come Wander With Me
ARNALDS: For Now I Am Winter
BINGHAM, J: The Darkness Is No Darkness
DALE, R: Winter
HOLST: In the Bleak Mid-winter (Cranham)
PART: Nunc dimittis
POTT: Balulalow
PRAETORIUS, M: Es ist ein Ros' entsprungen
RACHMANINOV: Vespers Op. 37: Nyne otpushchayeshi; The Snow It Melts The Soonest
VASKS: Plainscapes (Lidzenuma ainavas) for mixed choir (vocalise), violin and cello; The Fruits Of Silence
Voces8
DECCA 4830968 (CD)
Drop down, ye heavens: Advent antiphons for choir & saxophone
ALLAIN: O Day-spring
ALLWOOD: O Virgin of virgins
CERTON: O Adonai
DESPRES: O virgo virginum
KANER: O Adonai
MIKSCH: There is no rose
MORNABLE: O clavis David
POTT: O Key of David
PRAETORIUS, M: Es ist ein Ros' entsprungen
RATHBONE, S: O Root of Jesse
TODD: O Wisdom
TURNBULL, S M: O Emmanuel
WEIR: Drop down, ye heavens, from above
WILSON, G: O King of the Nations
Sam Corkin (saxophones), Siglo de Oro, Patrick Allies
DELPHIAN DCD34184 (CD)
Feldman: Palais de Mari & Crumb: A Little Suite for Christmas
CRUMB, G: Processional; Little Suite for Christmas, AD1979
FELDMAN, M: Intermission V; Piano Piece (1952); Palais de Mari; Extensions 3
Steven Osborne (piano)
HYPERION CDA68108 (CD)
Noel Baroque - Chansons de France et d'ailleurs
Les Musiciens de Saint-Julien, Maitrise de Radio France, Francois Lazarevitch (conductor), Sofi Jeannin
ALPHA ALPHA266 (CD)
9.30am - Building a library
Building a Library: a weekly look at a piece of music, a comparison of the available recordings, and a recommendation.
This week, Flora Willson reviews recoridngs of Puccini's La fanciulla del West.
Building a Library: Puccini's La fanciulla del West
Recommended recording: Carol Neblett (Minnie) Placido Domingo (Dick Johnson), Sherrill Milnes (Jack Rance), Royal Opera House Orchestra, Zubin Mehta (conductor)
Available on:
DG 4748402 (2CD)
Other recommended recordings:
Below is a shortlist of other recordings which Flora Willson also liked, although we can't guarantee the availability of these discs.
PUCCINI: La fanciulla del West
Renata Tebaldi (Minnie), Mario del Monaco (Dick Johnson), Cornell MacNeil (Jack Rance), Orchestra e Coro dell'Accademia Nazionale di Santa Cecilia, Franco Capuana (conductor)
DECCA 4215952 (CD)
PUCCINI: La fanciulla del West
Nina Stemme (Minnie), Jonas Kaufmann (Dick Johnson), Tomasz Konieczny (Jack Rance), Orchester, Chor der Wiener Staatsoper, Franz Welser-Most (conductor)
SONY 88875064069 (DVD Video) or SONY 88875064079 (Blu-ray)
10.25am
A. Scarlatti: Opera Overtures and Concertos
SCARLATTI, A: Il prigioniero fortunato: Sinfonia; Concerto Grosso No. 3 in F major; La Caduta: Sinfonia; Concerto Grosso No. 1 in F minor; Concerto Grosso No. 6 in E major; Concerto Grosso No. 5 in D minor; Concerto Grosso No. 4 in G minor; La Donna ancora e fedele: Sinfonia; Concerto Grosso No. 2 in C minor; L'amazzone corsara: two sinfonias
Concerto de' Cavalieri, Marcello Di Lisa
DEUTSCHE HM 88985370012 (CD)
Venezia 1700
ABACO, E: Sonata in G minor for violin and continuo Op. 4 No. 12
ALBINONI: Violin Sonata in G minor Op. 4 No. 5
BONPORTI: Invenzione Op. 10, No. 6
CALDARA: Chiaccona in B flat major Op. 2, No. 12; Sonata in C minor Op. 2 No. 7
TORELLI: Sonata in E minor for violin and continuo
VIVALDI: Violin Sonata in B flat, RV759; Sontata da camera No. 12 for two violins
Thibault Noally (violon), Les Accents
APARTE AP128 (CD)
Six Concertos - Main-Barockorchester Frankfurt
GNOCCHI: Six Concertos (Trio Sonatas)
Main Baroque Orchestra, Martin Jopp
AEOLUS AE10077 (CD)
10.45am
JOHNSON, C H: Considering Matthew Shepard
Conspirare, Craig Hella Johnson
HARMONIA MUNDI HMU807638/39 (2Hybrid SACD)
Refuge from the Flames
ALLEGRI: Miserere mei, Deus
ANIMUCCIA: Iesu, sommo conforto; Alma, che si gentile; Che fai qui, core?; Ecce quomodo moritur
BETTINI: Ecce quam bonum
BYRD: Infelix ego
CLEMENS: Tristitia obsedit me – Infelix ego
EŠENVALDS: Infelix ego
JEUNE: Tristitia obsedit me
MACMILLAN: Miserere
RICHAFORT: O quam dulcis
VERDELOT: Letamini in Domino
ORA, Suzi Digby
HARMONIA MUNDI HMW906103 (CD)
Meditatio: Music for Mixed Choir
ASKELSSON: Hvild
EŠENVALDS: O salutaris Hostia
GUDMUNDSSON: Hvild
LAURIDSEN: Lux aeterna
LEIFS: Requiem Op. 33b for mixed choir a cappella (Text: Folk poetry and Jonas
Hallgrimsson)
MACMILLAN: A Child's Prayer
SAEVARSSON: Nunc dimittis
SIGURBJORNSSON, T: Nu hverfur sol i haf; Heyr himna smiour
TAVENER: The Lamb
WHITACRE: Lux aurumque
ÞORVALDSDOTTIR: Heyr þu oss himnum a
Rakel Edda Guomundsdottir (soprano), Ragnheiour Sara Grimsdottir (soprano), Thelma Hronn Sigurdorsdottir (soprano), Kirstin Erna Blondal (soprano), Johanna Osk Valsdottir (alto), Helgi Steinar Helgason (tenor), Fjolnir Olafsson (bass), Schola Cantorum Reykjavicensis, Horour Askelsson
BIS BIS2200 (Hybrid SACD)
Ultimum: New A Cappella Music
BRANDMULLER: Le Paradis
LUKASZEWSKI: Responsoria Tenebrae
RIHM: Sieben Passions-Texte
Kammerchor Saarbrucken, Georg Grun
RONDEAU ROP6113 (CD)
As Dreams - Choral Music
JANSON, A: Nocturne
LACHENMANN: Consolation II (Wessobrunner Gebet)
NORGARD: Drommesang; Singe die Garten
SAARIAHO: Uberzeugung; Nuits, adieux
XENAKIS: Nuits
Norwegian Soloists' Choir, Oslo Sinfonietta, Grete Pedersen
BIS BIS2139 (Hybrid SACD)
11.45am - Disc of the Week
Sol Gabetta Live
ELGAR: Cello Concerto in E minor Op. 85
MARTINU: Cello Concerto No. 1, H.196
Sir Simon Rattle (conductor), Krzystof Urbanski, Sol Gabetta (cello), Berliner Philharmoniker
SONY 88985350792 (CD)
Broadcast