Main content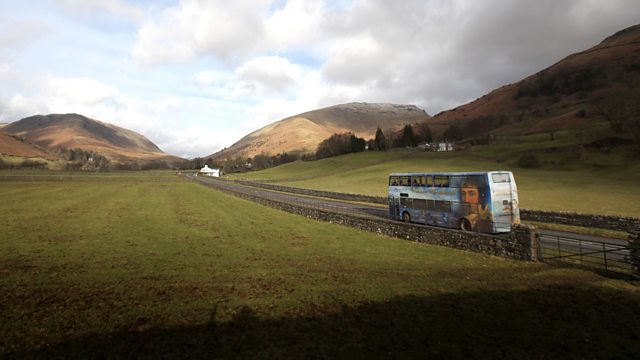 Rogue will writers, Rural buses
Consumer news and issues. We speak to the family of a woman who was helped to write a cheque for services not done by a rogue will-writing firm as she lay dying in hospital.
Will writing is unregulated, and you don't have be qualified to offer the service, but the family of one woman persuaded to hand over nearly a thousand pounds upfront for a service they claim they never received, says that's open to abuse.
Many rural bus services in England and Wales face being wiped out because of council budget cuts. The Councils in turn blame the Government for not allocating money specifically for rural buses
Not all charities are good causes. Here on You&Yours we've reported on some of the worst examples. So do you still want to give to charity?
A campaign called This Christmas Charity Begins With Evidence launched this week and aims to help you judge if your money is being used wisely?
It's been nearly 18 months since Europe's five biggest car hire firms promised to be more open with their customers. They were asked to do this by the Competition and Markets Authority following a review in July 2015. The review covered things like clearer information about prices, insurance waivers, additional fees and hidden extras in the small print. The changes were meant to be in place at the beginning of this year but a Which? report in October showed car hire extras and hidden charges were still unclear or not being displayed at the time of booking. We're still getting a steady stream of complaints from listeners too.
Presenter: Peter White
Editor: Chas Watkin.
Chapters
Will Writing

Will writing is unregulated, and you don't have to be qualified to offer the service.

Duration: 05:46

All I Want for Christmas

New tax rules allow employers to give employees a gift worth up to £50 in value.

Duration: 02:07

Rural Buses

Many rural buses in England and Wales face being wiped out because of council budget cuts

Duration: 08:12

Recycling

EU targets to increase the amount we recycle are unlikely to be reached.

Duration: 05:57

Belfast's high streets, retails parks and shopping centres

...saw more growth in visitor numbers last month than any other part of the UK.

Duration: 07:59

CMA Car Hire

Which? have revealed that car hire extras and hidden charges are still unclear

Duration: 07:42