Main content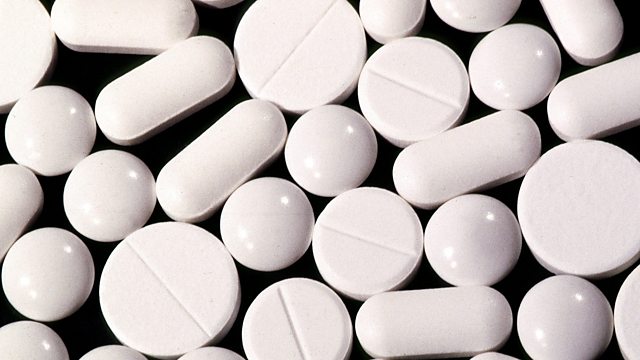 Hepatitis C treatments, Online grooming
Hepatitis C patients buying drugs from India to avoid long waits on the NHS. How can parents protect their children from online groomers? The cost of superb Christmas decorations.
Charities and liver specialists are warning that people with Hepatitis C are buying medications from India, to avoid long waits on the NHS. It's estimated that around 215,000 people in the UK have Hepatitis C. New, highly effective drugs that cure up to 90% of cases have been approved for use in the NHS. This year NHS England said it would treat 10,000 people. But charities and senior doctors say many more should be treated and recent reductions in the cost of the drugs to the NHS should allow more people to benefit. NHS England has told You & Yours that the numbers being treated will increase next year, rising to 15,000 in 2021.
The charity Barnardo's has told the BBC that nearly two thirds of children they've counselled who were groomed online, had gone on to meet their attacker and been sexually abused. In the last six months, the charity's five specialist centres across the UK have worked with nearly three hundred children who have been groomed online. New research reveals that half of those children were sexually exploited by more than one person. We hear the experience of a father whose 13 year old son was groomed online and then abused by several men. Details of organisations offering information and support with child sexual abuse are available at bbc.co.uk/actionline, or you can call for free, at any time to hear recorded information on 0800 077 077.
How much would you pay someone to make your home look really special this Christmas? John Lewis, is offering 'treetorials' for those who want to know the best way to hang their baubles. Or you could instead hire the services of an interior design firm, that specialises in Yuletide decorations. We hear from one company, with wealthy clients, who are willing to pay thousands of pounds for that magical festive look.
How do you go about choosing a new bed? Poor sleep can ruin your life, but how many of us really try out a mattress before we buy? Bed shops say you can lie around, but ideally you would want to spend a full night on a mattress for making a decision. Our reporter visits Land of Beds, an independent retailer near Chester, to explore the etiquette of choosing a new bed.
Produccer: Jonathan Hallewell
Presenter: Winifred Robinson.
Last on
Chapters
Social Care

The government announces changes to the funding arrangements for social care

Duration: 06:20

Online Grooming

One parent's story about the online sexual grooming of their child

Duration: 07:50

Hepatitis C

People with Hepatitis C say NHS rationing is forcing them to buy their drugs from abroad

Duration: 08:30

Christmas Decorations

How much would you pay to have someone make your home look Christmassy?

Duration: 05:27

Buying a Bed

The etiquette of choosing and buying a new bed

Duration: 05:47

Online Grooming part 2

What exactly should we be saying to our children about sexual exploitation?

Duration: 04:45

Broadcast