Main content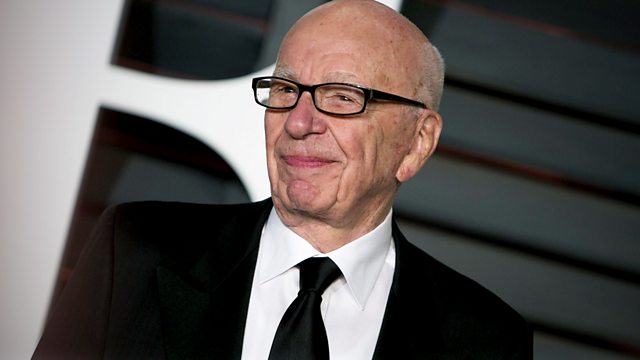 Murdoch, Fox and Sky; Eve Pollard; Value of newspapers
Rupert Murdoch and 20th Century Fox's bid for Sky; Eve Pollard on Reporters Without Borders; and, David Dinsmore on the value of newsprint.
Joining us to discuss 20th Century Fox's proposed takeover of Sky are Mathew Horsman, Director of Mediatique, David Elstein, former head of programming at Sky and Vince Cable, former Business Secretary.
Reporters Sans Frontières supports journalists doing their job throughout the world. They've just opened an office in London and Chair of the UK board of advisors, Eve Pollard joins us to talk about their work.
The News Media Association says that the British news publishing industry contributes £5.3bn to the economy. Its Chair, David Dinsmore joins us to discuss the strength of the industry and the challenges it faces.
Producer: Ruth Watts.
Become a TV mogul and get rich
A celebration of Steve Hewlett, presenter of The Media Show