Main content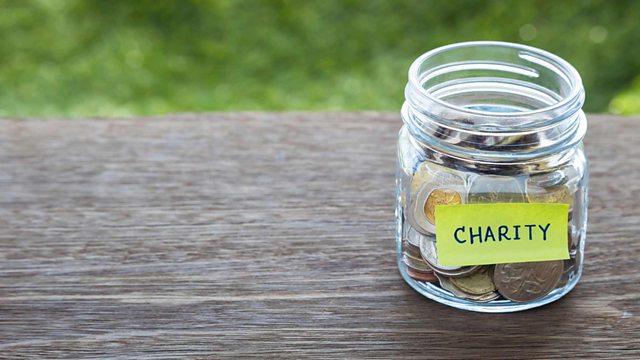 Money Box Live: Charity Box
Financial phone-in. How to donate wisely to charity.
Money Box looks inside the Charity Box - with Christmas coming, you may feel that twinge to give to charity, but how do you know that your money is being spent wisely? With stories of financial irregularities and concerns over aggressive tactics by some charities to get hold of your cash, how should we choose to give to those less fortunate than ourselves at this time of year?
Louise Cooper presents this edition of Money Box Live with guests, Sarah Atkinson, Charity Commission director of policy and communications, Chief Executive Dan Corry from New Philanthropy Capital and Gareth Jones Editor, Charity Finance.
E mail moneybox@bbc.co.uk with your questions and comments. Or ring the programme. 03 700 100 444. Lines are open from 1pm on Wednesday and geographic charges apply.