Main content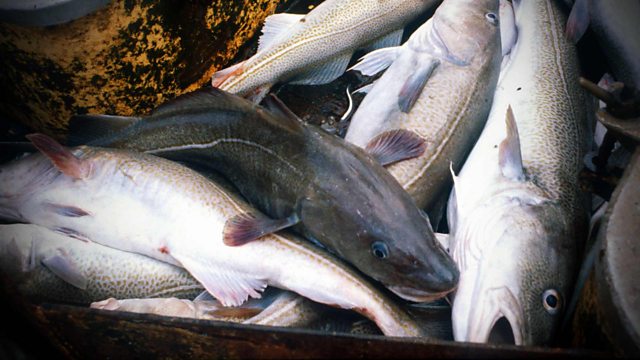 JD Sports workers, Sustainable fish row, Nostalgia gaming
An investigation into working conditions at a warehouse supplying JD Sports finds alleged mistreatment of workers. And the hard-to-obtain new Nintendo game console.
An investigation alleges mistreatment of workers at a big sportswear company's warehouse. This time it's JD Sports warehouse in Rochdale. Ciaran Jenkins from Channel 4 News tells us what their investigation found and we hear what the Executive Chairman Peter Cowgill told You & Yours about pay and conditions when he spoke to us last week.
Tesco say the Marine Stewardship Council (MSC) 'sets the standard for sustainable fishing'. More and more supermarket fish features it's 'blue tick' logo, telling the consumer that the product they are buying comes from an environmentally-friendly source. But the former CEO of the MSC, Brendan May, has told this programme that the organisation is 'losing the confidence' of conservationists because of concerns about how they certify fisheries and a 'conflict of interest' in how they are funded. Toby Middleton from the MSC responds.
How can a toy shop chain that doesn't do Halloween, Harry Potter or Sunday-opening manage to be a rip-roaring success when other privately-owned toy shops are closing? Gary Grant, owner of the Entertainer tells Winifred Robinson about his faith and why he thinks they are doing so well.
And how to make something more desirable? Make it hard to get hold of. Simon Hoban investigates the trend for nostalgia gaming and the case of the hard-to-track-down Nintendo Classic Mini.
Presenter: Winifred Robinson
Producer: Rebecca Maxted.
Chapters
JD Sports Workers

An investigation by Channel 4 news alleges mistreatment of workers at JD Sports warehouse

Duration: 07:26

Greeting Cards

We're supposed to be sending fewer Christmas cards, so why is our card industry booming?

Duration: 06:18

Sustainable Fish Row

Concerns about a 'conflict of interest' for fishing's 'blue tick' ecolabel.

Duration: 07:50

Nostalgia Gaming

Why can't you get hold of Nintendo's new retro gaming console anywhere?

Duration: 06:01

The Entertainer

Founder of the Toy store chain shares his experience about operating a Christian company.

Duration: 06:03

Late Payments

The FSB claims thousands of businesses are failing each year because of poor payment.

Duration: 05:19