Main content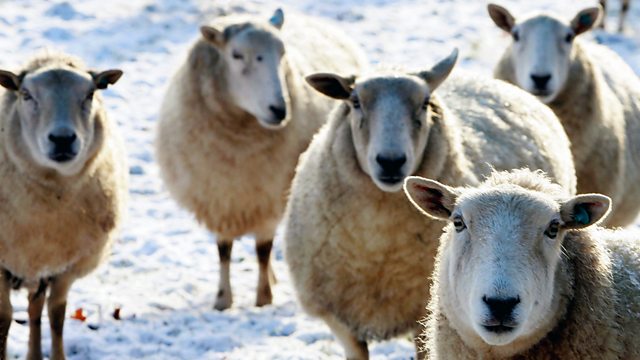 Schmallenberg appears, Spruce Bugs and trail hunting with Basset hounds
Schmallenberg virus has been reported in Wales and the west of England, and we hear about an unwanted bug, the great spruce bark beetle.
Schmallenberg virus has been reported in Wales and the West of England and we hear about an unwanted bug: the Great Spruce Bark Beetle.
The Schmallenberg virus, which causes distressing birth defects in lambs and calves has re-appeared in North West England. The disease is spread by midges and although no cases were reported last year, it looks like the disease is back. Vaccines are available, although none were produced last year. Tom Wright from vets Lambert, Leonard and May told Anna Hill how he discovered that the virus is circulating again.
Growers with Spruce trees are battling a unwanted guest: The Great Spruce Bark Beetle. It has been spreading across the country since it was accidentally introduced, in imported timber, 30 years ago. Now the forestry industry is working to tackle this and other threats. Sally Challoner went to meet John Wilding, manager of Clinton Devon Estates, to find out about the problem - and the solution.
Also, all this week we're putting hunting under the spotlight. 12 years on since the hunting ban came into force, this year's Boxing Day hunts will no doubt be as busy as before the ban. So we're looking at what the reality is in the countryside when it comes to hunting. So far we've heard from both sides in the debate: the Countryside Alliance and the League Against Cruel Sports.
Hunting does continue within the law: The Woolaston Bassets are Britain's newest pack - the first pack of hounds to have been formed since the 2004 Hunting Act. The dogs follow a trail, in this case it is a trail of fox urine. Our reporter Emily Hughes went to Monmouthshire to join the trail.
Presented by Anna Hill and produced by Martin Poyntz-Roberts.