Main content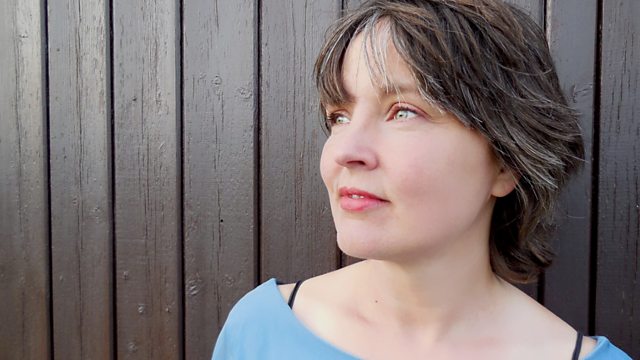 Restoration and Transformation
Sarah Goldingay examines the transformative process of restoration. She discovers that, by mending broken or damaged items, we can often also mend ourselves.
Academic Sarah Goldingay examines the process of restoration. She discovers that restoring a broken or damaged item can have a transformative and spiritual impact on us.
To make do and mend is becoming a thing of the past as we slip into a cycle of consuming and quickly discarding our possessions. But Sarah argues the act of giving a damaged piece of clothing or a broken knick-knack a new lease of life by mending it is hugely rewarding. An intriguing example is the work of highly skilled audio restorer Andrew Rose, who digitally removes layers of noise ruining old and battered classical music records, revealing the beautiful music that was previously smothered in a fog of hiss.
The process of restoration can go beyond just returning a damaged object to its original state. It can inspire imagination and ingenuity. A broken or damaged thing can be a catalyst for creativity. Sarah takes us to Paraguay where we meet an internationally acclaimed youth orchestra who play instruments made out of rubbish. We also hear excerpts from William Basinski's stunning Disintegration Loops, a classic ambient album made from ruined recordings of old compositions that had begun to decay.
Sarah concludes that mending and restoring are both hugely therapeutic. By mending broken objects we can also often mend ourselves.
Presenter: Sarah Goldingay
Producer: Max O'Brien
A TBI Media production for BBC Radio 4
Readings
Title: My Make Do And Mend Year
Author: Jen Gale
Publisher: Self-Published
Title: Quilts
Author: Nikki Giovanni
Publisher: The Visual Verse Project
Title: The Dead Toad Scrolls
Author: Kilroy J Oldster
Publisher: Book Locker
Title: The Voices Live
Author: Andrew Motion
Publisher: Andrew Motion
Title: The Diaries of Samuel Pepys
Author: Samuel Pepys
Publisher: Penguin Classics
Title: Restoration
Author: Mary Cornish
Publisher: Oberlin College Press
Title: A Glass of Water
Author: May Sarton
Publisher: W.W. Norton