Main content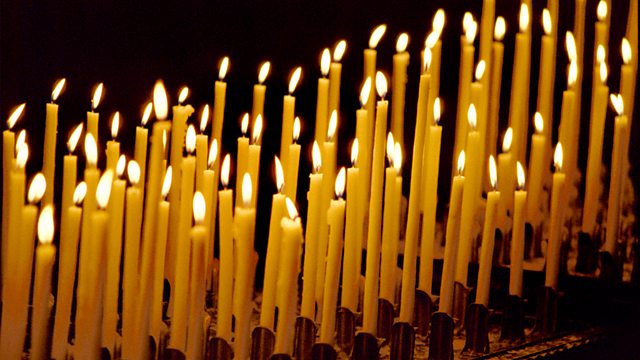 22/11/2016
A spiritual comment and prayer to begin the day with the Rt Rev'd Libby Lane, Bishop of Stockport.
The Shape of Happiness
Good morning.In the light of recent events the other side of the Atlantic, I have been thinking about that final phrase of the American Declaration of Independence - the pursuit of happiness.
If we think of happiness as having good feelings, it seems odd to try to pursue it, since feelings come and go all day long, and pursuing them and holding onto them is like trying to catch the wind. 
The root of the word happiness is to do with luck - hap, as in 'mayhap', 'perhaps' - and the ancients thought luck was bestowed by the gods. If you had good luck, you were happy. If you didn't, you weren't. Again, pursuing good luck seems an enterprise doomed to failure.
At a recent funeral, I heard these words from the Lamentations of Jeremiah: "My soul is bereft of peace. I have forgotten what happiness is." It chimed with my puzzlement. Many of us, I suspect, share Jeremiah's predicament.
The Declaration's author, Thomas Jefferson, may have had something other in mind than luck and good feeling. Some scholars think that Jefferson's inspiration was the idea that seeking the common good and the well-being of others confers a happiness on the person undertaking such an action. The cultivation of virtue seems like a stronger basis for a good society than the cult of personal satisfaction.
Suddenly, it becomes possible to understand how happiness might indeed be something that we can pursue. Jeremiah also recalls that the hope of happiness lies outside himself: "The Lord is good to those who wait for him, to the soul that seeks him."
Heavenly Father, help us today to do the things which build up the common good and to look out for the needs of others, trusting in your goodness to us.Amen.