Main content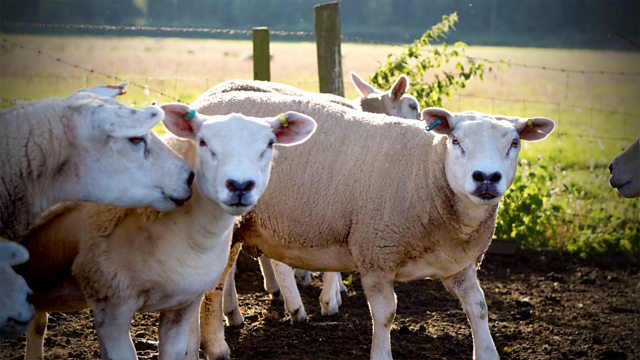 09/12/2016
Pip and Toby make plans, and Adam takes advice.
Toby recounts to Kenton what Jill said to him yesterday about leaving Pip alone. Kenton's surprised at Jill's vitriol. Later, Toby tells Pip what Jill said to him and talks about leaving Ambridge for Christmas Day, for the sake of family harmony. Pip insists he stays and that they celebrate Christmas together at Rickyard Cottage, away from the rest of her family.
Adam relaxes with Peggy and mentions he's avoiding Brian since yesterday's Borchester Land board meeting, at which the sale of Estate land was approved. Peggy listens to Adam's woes about Brian's plans for Home Farm and then suggests he talks to Debbie.
Meanwhile, encouraged by his accountant, Brian tells a wary Jennifer that now is a great time to borrow the money they need to buy the land. Adam joins them and lets them know that Peggy is in favour of the land purchase. However, he has discussed it with Debbie and reports that she's not keen on the idea. Brian is sure that once he's spoken to Debbie - giving the full, unbiased facts - she'll understand the benefits.
Credits
| Role | Contributor |
| --- | --- |
| Writer | Caroline Harrington |
| Director | Kim Greengrass |
| Series Editor | Alison Hindell |
| Jill Archer | Patricia Greene |
| David Archer | Tim Bentinck |
| Ruth Archer | Felicity Finch |
| Pip Archer | Daisy Badger |
| Josh Archer | Angus Imrie |
| Kenton Archer | Richard Attlee |
| Pat Archer | Patricia Gallimore |
| Brian Aldridge | Charles Collingwood |
| Jennifer Aldridge | Angela Piper |
| Susan Carter | Charlotte Martin |
| Alice Carter | Hollie Chapman |
| Rex Fairbrother | Nick Barber |
| Toby Fairbrother | Rhys Bevan |
| Alan Franks | John Telfer |
| Usha Franks | Souad Faress |
| Adam Macy | Andrew Wincott |
| Kate Madikane | Perdita Avery |
| Kirsty Miller | Annabelle Dowler |
| Elizabeth Pargetter | Alison Dowling |
| Lynda Snell | Carole Boyd |
| Rob Titchener | Timothy Watson |
| Helen Titchener | Louiza Patikas |
| Anna Tregorran | Isobel Middleton |
| Peggy Woolley | June Spencer |
| Anisha Jayakoday | Anneika Rose |
Countryside Insights from The Archers