Main content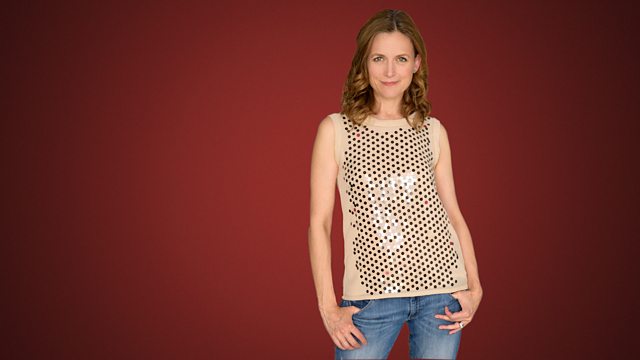 Rameau - Les Indes galantes (Acts 1 and 2)
Katie Derham presents Acts 1 and 2 of Rameau's Les Indes galantes in a production from the Munich Opera Festival. Plus the BBC CO in Prokofiev, Shsotakovich and Morricone.
Katie Derham presents the first part of this week's Opera Matinee - Rameau's Les Indes Galantes, in a production from the Munich Opera Festival, conducted by Ivor Bolton. Rameau's opera-ballet features a Prologue and 4 acts with separate plots and colourful music depicting exotic locations. Plus more from this week's featured ensemble, the BBC Concert Orchestra with music by Prokofiev, Chick Corea and Morricone.
2pm
Rameau: Les Indes Galantes - part 1 (Prologue, Acts 1 &2)
Hebe/Zima .... Lisette Oropesa (soprano)
Bellone .... Goran Juric (bass)
L'Amour/Zaire .... Ana Quintans (soprano)
Osman/Ali .... Tareq Nazmi (bass)
Emile ..... Elsa Benoit (soprano)
Valere/Tacmas ..... Cyril Auvity (tenor)
Huascar/Don Alvaro .... Francois Lis (bass)
Phani/Fatime ..... Anna Prohaska (soprano)
Don Carlos/Damon .... Mathias Vidal (tenor)
Adario .... John Moore (baritone)
Balthasar-Neumann Chor, Freiburg
Münchner Festspielorchester
Ivor Bolton (conductor)
Part 2 in tomorrow's programme
c.3.35pm
Prokofiev: Romeo and Juliet (excerpts)
BBC Concert Orchestra, conductor Keith Lockhart
Shostakovich: Assault on Beautiful Gorky
Valentina Lisitsa (piano)
BBC Concert Orchestra, conductor Christopher Warren-Green
c.4pm
Ennio Morricone: Gabriel's Oboe
Chick Corea, arr John Harle: Children's Songs
Jessika Gillam (saxophone)
BBC Concert Orchestra, conductor Keith Lockhart.
Synopsis
Prologue
Hébé gathers the youth together in order to pass on her know ledge about love and human nature. She is interrupted by Bellona, who wins over countless young people with her ideals of war. While the latter head into battle, Hébé remains behind, bewildered. Then Love comes to her rescue. Encouraged, Hébé goes out in search for ways to realise her ideas and virtues.
First Act – The generous Turk
Emilie is, for Osman, an object of worship. He urges her relentlessly to submit to his amorous advances. She however remains true to her beloved Valère, whom she lost when they were separated from each other by a catastrophe. Emilie fears Valère may no longer be alive. Her fear overwhelms her, and is echoed suddenly by a breaking storm. After the storm has abated, Emilie discovers Valère among a group of new arrivals. Her joy at seeing him again is interrupted by Osman, who, contrary to all expectation, allows Emilie to leave with Valère and wishes the couple a happy future.
Second Act – The Incas of Peru
The Priest Huascar loves Phani, a believer in his congregation. But she has chosen a stranger called Carlos, who loves her too and encourages her to give up her faith. Huascar tries to break up this love and to win Phani for himself by pretending to be the mouthpiece of God's will and awakening Phani's guilt. In order to increase his influence over her, he goes as far as to stage supernatural phenomena in the religious ceremony. Carlos discovers the means by which these wonders are evoked and reveals the deceitful schemes to Phani. Phani and Carlos flee. Left behind alone, Huascar begs to be struck down by God's wrath.
Third Act – The flowers, a Persian festival
Tacmas and Fatime disguise themselves for love: dressed up as the opposite sex, each of them hopes to draw closer to their beloved ones: Tacmas loves Zaïre, the slave of his friend Ali. Ali in turn desires Fatime, who is owned by Tacmas. After many entanglements due to mistaken identities, two couples celebrate their love and the start of their new lives together.
Fourth Act – The Savages
The military commander, Adario, has succeeded in ensuring peace for his nation. Despite this success, he is deeply worried that his adored Zima could be in love with someone else. He hides so that he can eavesdrop on two strangers who are also wooing Zima: Damon and Alvar. Damon is as frivolous and free as Alvar is loyal and jealous. However, Zima prefers Adario, since he combines the qualities of the both without showing any weaknesses. After he reveals himself, Adario and Zima affirm their love. With this assurance, they celebrate their bond as well as the newly won peace.