Main content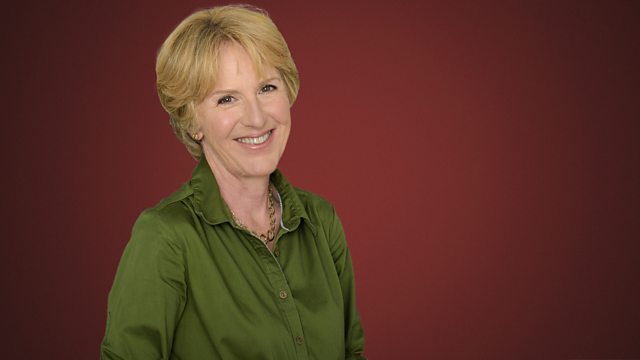 Proms 2015: Peter Oundjian conducts the Royal Scottish National Orchestra
Catriona Young presents the Royal Scottish National Orchestra in a performance of Bruckner's Seventh Symphony given at the 2015 BBC Proms.
Catriona Young presents a performance from the 2015 BBC Proms of Bruckner's seventh symphony by the Royal Scottish National Orchestra.
12:31 AM
Messiaen, Olivier (1908-1992)
Hymne au Saint Sacrament for orchestra
Royal Scottish National Orchestra, Peter Oundjian (conductor)
12:46 AM
Mozart, Wolfgang Amadeus (1756-1791)
Piano Concerto No.27 in B flat major K.595
Royal Scottish National Orchestra, Peter Oundjian (conductor), Igor Levit (piano)
1:17 AM
Bruckner, Anton (1824-1896)
Symphony No.7 in E major
Royal Scottish National Orchestra, Peter Oundjian (conductor)
2:17 AM
Dela, Maurice (1919-1978)
Sonatine
Peter Oundjian (violin), William Tritt (piano)
2:31 AM
Strauss, Richard (1864-1949)
Four Last Songs
Elisabeth Söderström (soprano), Royal Concertgebouw Orchestra, Bernard Haitink (conductor)
2:51 AM
Marteau, Henri [1874-1934]
String Quartet No.3 in C major
Yggdrasil String Quartet
3:30 AM
Handel, Georg Friedrich (1685-1759), arr. Ralf Gothoni
"Ombra mai fu" - from the opera 'Xerxes' arr. for piano
Ralf Gothoni (piano)
3:33 AM
Debussy, Claude (1862-1918)
Prélude à l'après-midi d'un faune
Norwegian Radio Orchestra, Matthew Rowe (conductor)
3:45 AM
Fux, Johann Joseph (1660-1741)
Laudate Dominum
Capella Nova Graz, Otto Kargl (Director)
3:50 AM
Bach, Johann Sebastian (1685-1750)
Preludio from Partita for solo violin No.3 in E major, BWV.1006
Sigiswald Kuijken (violin)
3:54 AM
Mozart, Wolfgang Amadeus [1756-1791]
Overture to The Marriage of Figaro (K.492)
Polish Radio National Symphony Orchestra in Katowice, Miroslaw Blaszczyk (conductor)
3:58 AM
MacMillan, James (b.1959)
O Radiant Dawn (from the Strathclyde motets)
BBC Singers, David Hill (conductor)
4:03 AM
Dussek, Jan Ladislav (1760-1812)
Piano Sonata in D major (Op.31 No.2)
Andreas Staier (fortepiano - Broadwood-Hammerflügel, 1805, from the colletion Jérôme Hantaï and restored in 1992 by Christopher Clarke)
4:16 AM
Sibelius, Jean (1865-1957)
Music to a Scene (1904)
Finnish Radio Symphony Orchestra, Jukka-Pekka Saraste (conductor)
4:23 AM
Corelli, Arcangelo (1653-1713)
Sonate da Chiesa in D major (Op.1 No.12)
London Baroque
4:31 AM
Beethoven, Ludwig van (1770-1827)
12 Variations on 'Ein Mädchen Oder Weibchen' for cello and piano (Op.66)
Danjulo Ishizaka (cello), José Gallardo (piano)
4:40 AM
Gibbons, Orlando [1583-1625], Walton, William [1902-1983]
Drop, Drop, Slow Tears (2 settings by Gibbons and Walton)
Gabrieli Consort, Paul McCreesh (director)
4:47 AM
Nardelli, Mario (1927-1993)
Three pieces for guitar
Mario Nardelli (guitar)
4:56 AM
Haydn, Joseph (1732-1809)
String Quartet in C minor (Op.17 No.4)
Quatuor Mosaïques
5:14 AM
Schumann, Robert (1810-1856)
Liederkreis (Op.24)
Jan van Elsacker (tenor), Claire Chevallier (fortepiano)
5:35 AM
Delius, Frederick (1862-1934)
On Hearing the First Cuckoo in Spring - from Two Pieces for Small Orchestra (1911/12)
Symphony Nova Scotia, Georg Tintner (conductor)
5:43 AM
Quantz, Johann Joachim [1697-1773]
Concerto in G minor, for 2 flutes, 2 oboes & bassoon
Alexis Kossenko & Anne Freitag (flutes), Anna Starr & Markus Müller (oboes), Jane Gower (bassoon), Les Ambassadeurs
6:01 AM
Brahms, Johannes (1833-1897) [Text Hölderlin]
Schicksalslied (Song of destiny) for chorus and orchestar (Op.54)
Oslo Philharmonic Choir and Orchestra, Rafael Frühbeck de Burgos (conductor)
6:17 AM
Chopin, Fryderyk [1810-1849]
Berceuse in D flat (Op.57)
Anastasia Vorotnaya (piano)
6:22 AM
Bruckner, Anton (1824-1896)
2 graduals for chorus: Locus iste; Christus Factus est
Danish National Radio Choir, Jesper Grove Jorgensen (conductor).