Main content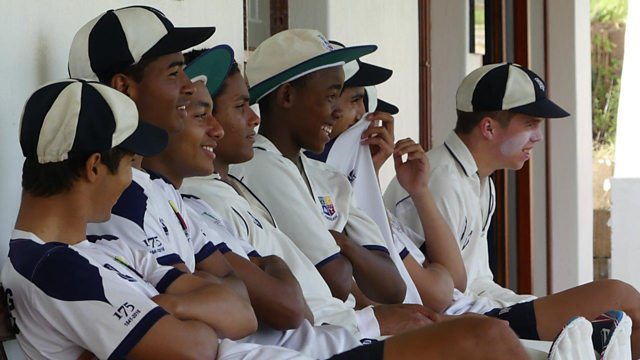 Cricket, Colour and Quotas in South Africa
Alex Capstick reports on how black sporting talent in South Africa is still struggling to break through into elite sports in the country.
Alex Capstick follows the stories of two young black cricketers in South Africa as they struggle to break through into the professional game. Since the end of apartheid sport has played a major role in easing racial tensions in South Africa, particularly in football and rugby. But across the piece black representation remains well below target in many sports at the national level. The South African sports minister is calling for quota systems to be more rigorously enforced. But critics argue that the government has not addressed the root cause of the problem which is chronic under investment in the townships where young black talent is found.
David Lockwood producing.
Image: Tebogo Faas (fifth from left) with team mates. BBC copyright.